"We absolutely need innovation to make higher education accessible to all Washingtonians. We also know that too many low and middle-income students in our state begin down a path for a post-secondary degree but never finish. They're saddled with debt but don't have a degree.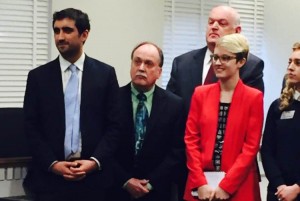 I'm enthusiastic to work with my colleague, Higher-Ed Chair Drew Hansen (D-Bainbridge Island), on the Free to Finish College Program." Rep. Brady Walkinshaw (D-Seattle)
The proposal would cover students who are not currently enrolled and haven't been enrolled for the last three years, don't already have a college degree or certificate, and are 15 credits or less – about one quarter's worth of credits – from their degree or certificate.
The Free to Finish College program is scheduled for public hearing today at 1:30 PM, and executive session in the House Committee on Higher Education on Friday at 8:00 AM.
---