Dear neighbors,
          The legislature did not come to an agreement on the supplemental operating budget by the end of the 60-day regular session. The Governor has called us back for special session to finish our work on the budget. While we are disappointed Senate Republicans couldn't come to an agreement with our negotiating team, we are here to stand up for our values.
          You sent us here to stand up for the kids who are missing opportunities because the state is chronically underfunding schools; the people in need of mental health care that have nowhere to turn; the families that can't afford a home and are just trying to find a safe place to sleep tonight. These are the emergencies facing our state. We cannot turn our back on those in our communities who are suffering.
          A budget is a declaration of our core values and the decisions we make today will shape the future of Washington state. While this work should have been completed during regular session, we believe a few extra days of session are worth it in the long run to make sure the budget we pass invests in education, helps those in need, and rebuilds the middle class.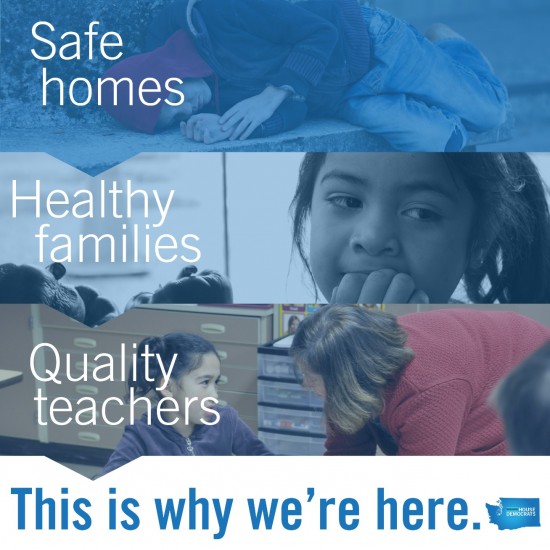 Sincerely,
Reps. Jim Moeller and Sharon Wylie
---