No one is immune to substance abuse and mental health issues—even medical professionals who work with prescription drugs every day. For osteopaths, osteopathic physician assistants, and veterinarians, we have options to get them the help they need. A voluntary substance abuse monitoring program can get providers medical care to treat substance abuse or mental health issues, while ensuring that providers who are unable to work in the medical field aren't hurting their patients.
"We need to address substance abuse disorders and treat them seriously for everyone, including medical providers who we trust with our lives every day," said Rep. Marcus Riccelli (D-Spokane), prime sponsor of HB 2432. "This program protects patients and providers and is supported by medical professionals. I'm glad we were able to expand it and make sure we continue to provide high quality services in Washington."
Rep. Riccelli has worked on similar programs before, including passing HB 1534 in 2013, which provides additional money for the impaired dentist program. Similar to this year's law, that program helps dentists with substance abuse problems receive counseling and treatment. The funding is provided by a surcharge paid by licensed dentists, and is supported by the dental industry in order to ensure those that need help have resources available to them.
Governor Inslee signed HB 2432 into law last week.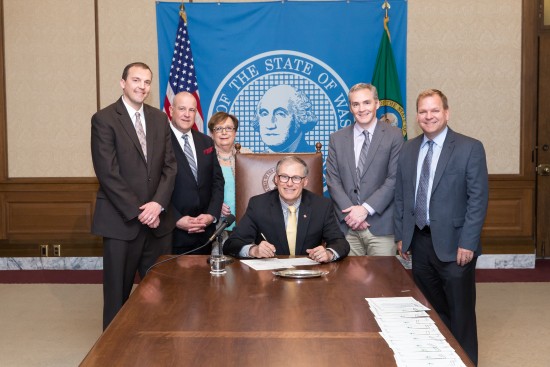 ---