Legislative News from Rep. Mia Gregerson (D-SeaTac)
June 28, 2016
Rep. Mia Gregerson appointed to Food Policy Forum
OLYMPIA – Representative Mia Gregerson (D-SeaTac) has been appointed to serve on the newly created Food Policy Forum. The Forum will examine issues including agricultural jobs, food production, access to healthy, fresh food, hunger, and farmland preservation.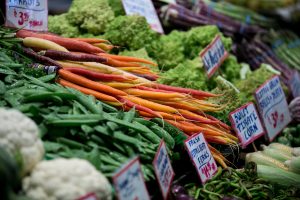 "Since coming to the legislature, I have been trying to bring more awareness to issues of food access, food production, agricultural sustainability, and the role that food plays in our state's economy and public health," said Gregerson who sponsored HB 1685 last year to establish the Washington food policy forum. "I am excited to serve on the Food Policy Forum so that I can continue looking at our current food system and focusing on where improvements can be made."
Although the bill introduced by Rep. Gregerson, HB 1685, did not pass, the 2016 Supplemental Budget includes funding for the Washington State Conservation Commission to convene and facilitate the Food Policy Forum.
"Every person deserves access to healthy and nutritious food, regardless of income," said Gregerson. "By taking a holistic approach to food, looking from agriculture and transportation to markets and our kitchens, we can build our economy, boost public health, and make sure that every Washingtonian has food that helps them thrive."
The members of the forum will represent a range of experiences and knowledge and will bring differing perspectives to the table, including the bipartisan group of four legislative appointees. The Conservation Commission will report to appropriate legislative committees by October 31, 2017.
---