OLYMPIA – Last week, at a meeting of the King County Council, Representative Vandana Slatter (D-Bellevue) was appointed to represent the 48th Legislative District in the Washington House of Representatives.
Rep. Slatter, a resident of Bellevue for more than 13 years, stepped in to fill the seat left vacant when former Representative Patty Kuderer was appointed to the Senate.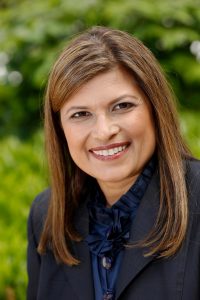 Slatter comes to the House serving on the Bellevue City Council.   
"It has been an honor to serve the people of Bellevue," said Slatter. "I am so grateful for this opportunity to represent the 48th Legislative District and continue advocating for this vibrant, innovative and diverse community."
With a Doctorate in Pharmacy and a Master's Degree in Public Administration, Rep. Slatter brings her experience as a health care professional to the House. She has over 20 years working in the biotech industry and four years of service on the Washington State Board of Pharmacy advising the Department of Health.
"I believe that good government is all about removing obstacles and providing opportunities for people to succeed," said Slatter. "I plan to bring my experience and unique perspective to address key issues that affect the families and communities in the 48th District."
In addition to her term on the Bellevue City Council, Slatter has served as trustee of the Overlake Hospital Foundation, a volunteer advisor to Bellevue College's Science Department, a board member for NARAL Pro-Choice Washington Foundation and the Children's Institute for Learning Differences, as well as on the advisory boards for Global Social Business Partners and Farmer Frog.
---