Friends and neighbors –
I am pleased to announce a town hall meeting next week with my 30th District seatmates. I attended several events representing you and recently met with local community leaders to talk about small business legislation. Read more about my efforts below.
---
Town hall with fellow legislators
I'm excited to welcome you to a town hall meeting on Saturday, October 21st at Alpac Elementary School in Pacific. Joining me will be Representative Kristine Reeves and Senator Mark Miloscia. We want to hear from you and encourage you to call my office if you have any questions at (253) 517-5181.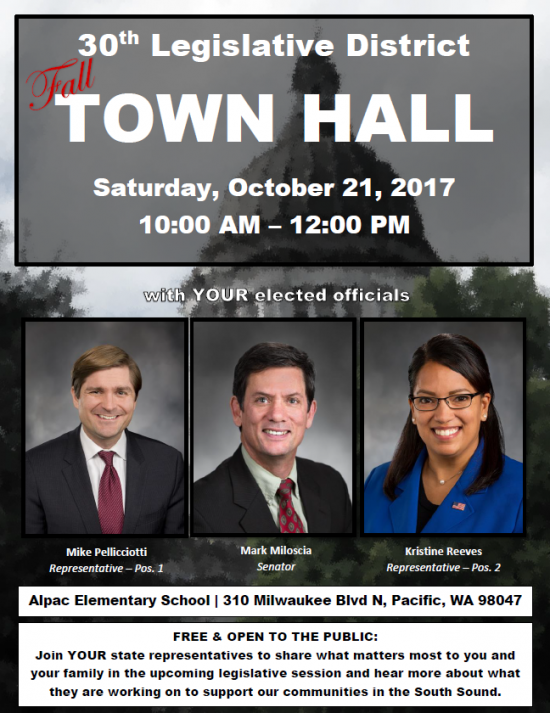 ---
Remembering the Korean War
Last month, I welcomed constituents to a program hosted by the Secretary of State in our Legislative Building to honor those who served in the Korean War. Millions of people were affected by this often forgotten war. It was a pleasure to be able to witness and participate in this state government event with constituents.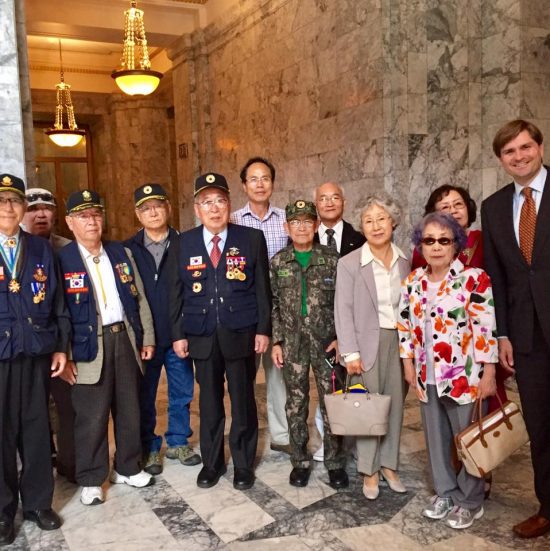 ---
Updating local business leaders
I was happy to be able to brief local community leaders at a business luncheon on work the Legislature did this session to help small businesses. Some of the laws we recently passed help cut down on red tape small businesses face when operating in multiple towns and cities and require state government to better provide business owners with a clear understanding of their rights. I will continue to work for a strong economy in South King and North Pierce Counties by empowering and strengthening our small businesses.
---