(Scroll down for Spanish version) 
Gov. Jay Inslee will sign a bill to recognize Cesar Chavez Day as a state holiday during a celebration in Yakima on Saturday morning. Chavez, a farm worker advocate and social justice defender, fought for justice and representation during his career as an organizer in California from the 1950s onward.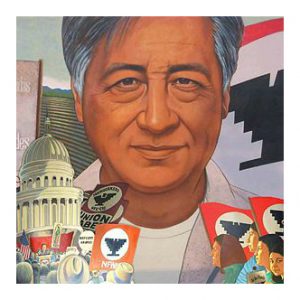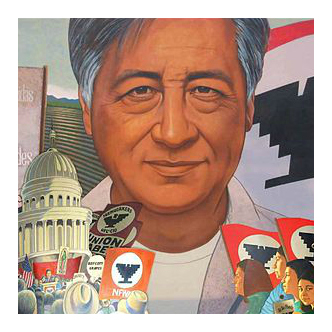 "The work that Cesar Chavez and Dolores Huerta spent their lives on is still important today.  We still need safe work places, fair pay, and good working conditions.  The dignity of the people that produce the food we eat is as important now, as it ever was.  Those values might even be more important now, as we must compete against a global economy while holding off bigoted attacks at home.  The passage of this bill represents that work, and those values," said Rep. Zack Hudgins, D-Tukwila, the bill's prime sponsor.
In 2014, a high school student asked Hudgins why Washington does not have a day celebrating civil rights icon Cesar Chavez, which prompted the lawmaker to introduce the bill the following year. Hudgins has sponsored the bill every year since. While it passed the House every time, it hadn't made it out of the Senate until this session when the House passed it on a 73-23 vote and the Senate on a 35-14 vote.
Hudgins said the bill gives Washington the opportunity to celebrate a major figure in the history of the Latino community, the labor movement, and the nation as a whole.
Joining Rep. Zack Hudgins and Gov. Inslee at the event will be Paul Chavez, Cesar's son and president of the Cesar Chavez Foundation, and labor organizer, and Yakima City Councilmember Dulce Gutiérrez, as well as community members.
When: Saturday, March 31 @ 9 AM
HB 1939 – Recognizing the thirty-first day of March as Cesar Chavez day. 
Where: United Food & Commercial Worker Union Local 1439 (507 S. 3rd St., Yakima)
——————————–
El gobernador Inslee firmará el proyecto de ley del día de César Chávez el sábado en Yakima
El gobernador Jay Inslee firmará un proyecto de ley para reconocer el Día de César Chávez como día feriado estatal durante una celebración en Yakima el sábado por la mañana. Chávez, un defensor de trabajadores campesinos y de justicia social, luchó por la justicia y la representación durante su carrera como organizador en California desde la década de 1950 en adelante.
"El trabajo realizado por Cesar Chavez y Dolores Huerta durante sus vidas sigue siendo importante hoy. Todavía necesitamos sitios de trabajo seguros, salarios justos y buenas condiciones laborales. La dignidad de las personas que producen los alimentos que comemos es tan importante ahora, como lo ha sido siempre. Esos valores podrían ser incluso más importantes ahora, ya que debemos competir contra una economía global mientras nos defendemos de ataques prejuiciosos en casa. La aprobación de este proyecto de ley representa ese trabajo y esos valores," dijo el representante Zack Hudgins, D-Tukwila, principal patrocinador del proyecto de ley.
En 2014, un estudiante de secundaria preguntó a Hudgins por qué Washington no tiene un día para celebrar al ícono de derechos civiles César Chávez, lo que llevó al legislador a presentar el proyecto de ley el año siguiente. Hudgins ha patrocinado el proyecto de ley todos los años desde entonces. Aunque recibió la aprobación de la Cámara de Representantes cada vez, no había salido del Senado hasta esta sesión cuando la Cámara lo aprobó con una votación de 73-23 y el Senado con una votación de 35-14.
Hudgins dijo que el proyecto de ley le da a Washington la oportunidad de celebrar a una figura importante en la historia de la comunidad latina, el movimiento laboral y la nación en general.
Acompañando al representante Zack Hudgins y al Gobernador Inslee en el evento estarán Paul Chávez, hijo de César y presidente de la Fundación César Chávez, y organizador laboral, y Dulce Gutiérrez, Concejal de la Ciudad de Yakima, así como miembros de la comunidad.
Cuándo: Sábado, 31 de marzo a las 9 AM
HB 1939 – Reconociendo el día treinta y uno de marzo como el día de César Chávez.
Dónde: United Food and Commercial Worker Union Local 1439 (507 S. 3rd St., Yakima)
---