On Monday, January 14, I had the great honor of being sworn in as the new state representative from the 41st Legislative District, part of the most diverse cohort in our state's history. As the first refugee to serve in the Washington State Legislature, I am committed to standing up for greater equity in state policies and greater opportunities for all people. My hope is that bringing my own personal experience to this role will help to elevate the voices of underrepresented communities both in our district and throughout Washington.
Among my colleagues in the House and Senate are a record number of women of color. This speaks to our forward progress as a state, as the more diverse our Legislature is, the better it reflects the people it represents. Both the Seattle Times and KING 5 News covered the historic nature of this new era in our state capitol.
My first bill: School lunch breaks that leave enough time for lunch
As a former school board director, and as a parent, I'm aware of the importance of good nutrition for students to help them power through their busy school day. I'm also aware that today's school schedules suffer from many competing expectations – from performance on standardized tests to 24-credit graduation requirements. What sometimes gets short-changed in all of these requirements is enough time for students to actually eat during the lunch periods they are allotted! Between having to walk long distances across campus and standing in cafeteria lines, many students often end up having precious few minutes to eat. This matters because if a student goes to class hungry, they aren't going to be able to do their best work. And unfortunately, the students who are most affected by this are the ones who aren't able to skip the cafeteria lines by bringing lunch from home: those who are on free or reduced lunches. This creates inequity.
My solution for beginning to address this inequity and ensure every student's lunch break leaves time for a meal is the very first bill I introduced here in Olympia. The purpose of the bill is to learn from districts that have already figured out how to best overcome these barriers and provide adequate lunch breaks. Through demonstration projects, model policies that honor local control, and grants to school districts, we can start to transform the system so it works in the best interests of those it is intended to serve: our students.
Learn civics up close: serve as a legislative page
Do you know a student age 14 to 16 who is interested in serving as a legislative page in the state House of Representatives? Pages perform a wide variety of responsibilities, from presenting the flags to distributing amendments on the House floor. They learn about the legislative process, and keep up with their school work from back home. I get to sponsor several pages this year, and my office is now accepting applications from students from the 41st Legislative District. Click here for more information and to apply. There's even a scholarship available to help offset the costs of living in Olympia for the week, because as the People's House, the page program should truly be accessible to all. Click here for more information on the scholarship.
---
I'm honored to work for you. Please don't hesitate to reach out to me via email or call my office at 360-786-7926 with your comments, questions, or concerns.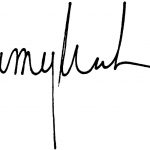 Rep. My-Linh Thai
---