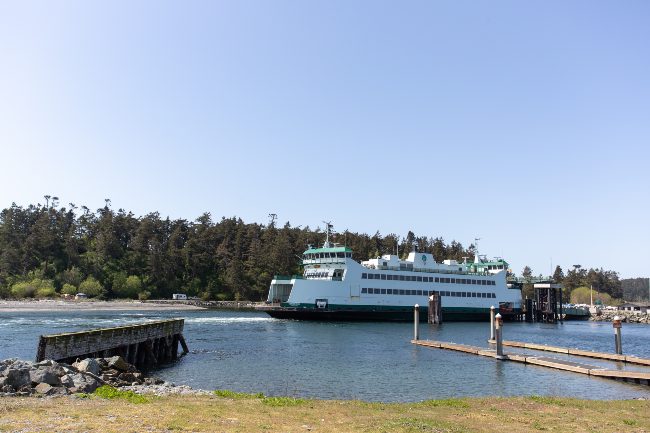 OLYMPIA— "Addressing challenges within the Washington State Ferries (WSF) is vital to staying efficient and eliminating the expense of maintaining vessels that have outlived their expected lifespan. Many of these vessels are already 50 to 70 years old and the Legislature must act now to work on acquiring new vessels," said Rep. Jake Fey, Chair of the Transportation Committee, as he introduced HB 1846 on Wednesday. The bill is an act relating to vessel procurement at WSF.
"We need an expedited process to replace these aging boats," added Fey, stating the urgency to act during this year's Legislative Session and not wait until 2024. HB 1846 is Necessary to Implement the Budget (NTIB) and will be heard in committee for the first time on Monday afternoon, March 20.
What HB 1846 will do is procure new hybrid-electric vessels in a timely and efficient manner. It calls upon the Washington State Department of Transportation (WSDOT) to contract for up to five new hybrid diesel-electric vessels that can carry up to 144 vehicles, using a one- or two-contract procurement approach to potentially accelerate vessel delivery. Incentives may be offered for design modifications that lower crew needs and the boats' overall lifecycle cost.
HB 1846 would open the procurement process to national shipbuilders. Current legislation dictates that WSF vessels are made in Washington.
Washington shipbuilders will receive a five to 10 percent credit for bid proposals for vessels constructed in state. Additionally, there will be incentives for utilizing apprenticeship programs to keep jobs in state, as well as for meeting Washington's environmental standards.
"We are four years out at best at building new ferries—time is of the essence and why we need to open this process up on a national scale," said Fey. "Ultimately, we need new vessels as soon as possible and at a competitive price."
---