OLYMPIA – Last Thursday, Rep. Vandana Slatter (D-Bellevue) joined lawmakers, city leaders, and nonprofit leaders at the White House to discuss the impact federal partners have had on programs and investments in Washington and the communities of the 48th legislative district. During the event, Rep. Slatter had a chance to speak to senior officials to highlight the following programs:
Infrastructure investment & workforce development: The Inflation Reduction Act and Bipartisan Infrastructure Law invests $5.3 billion for large-scale clean power generation and storage, and for roadway and bridge repair. Through these projects, demand for workforce development programs in Washington will soar. To address this anticipated demand, the state legislature passed legislation in 2023 to increase access to vocational credentials and apprenticeships. By ensuring a workforce is recruited and trained for these federally funded projects, all communities can partake in good-paying jobs that lead to economic stability for workers and families.
Higher education: Federal partners have made significant investments in higher education affordability and accessibility recently. Since 2021, 16,000 Washingtonians have received over $1 billion in public student loan forgiveness (PSLF) Programs, with another 17,000 utilizing $834 million in Income Drive Repayment Adjustments to their student loans. Programs such as the Saving on a Valuable Education (SAVE) Plan and the expansion of Pell Grant eligibility will help improve college affordability for students and their families. In combination with financial aid programs the Washington legislature passed over the past five years such as the Washington College Grant, Washingtonians now have access to one of the most generous financial aid packages in the country.
Climate Corp Network: During the 2023 legislative session, Washington passed House Bill 1176 into law, establishing the Washington Climate Corp Network (WCCN). Washington is one of five new states that are launching this program. The creation of the WCCN acknowledges climate change as one of our state's greatest challenges and recognizes that service provides a unique opportunity to address that challenge. In September, President Biden announced the launch of the federal Climate Corp Program. Both the state and federal network will focus on equity and environmental justice – prioritizing communities traditionally left behind, including communities that powered our nation for generations.
Rep. Slatter shared that she is "grateful for the commitment of our federal partners to Washington and will continue to advocate for the equitable and timely distribution of funds." She added that the "American Rescue Plan, the Bipartisan Infrastructure Law, and other federal programs are helping our state fund vital legislative programs and priorities that help children finish school, help families pay their bills, and help our neighbors get good paying jobs."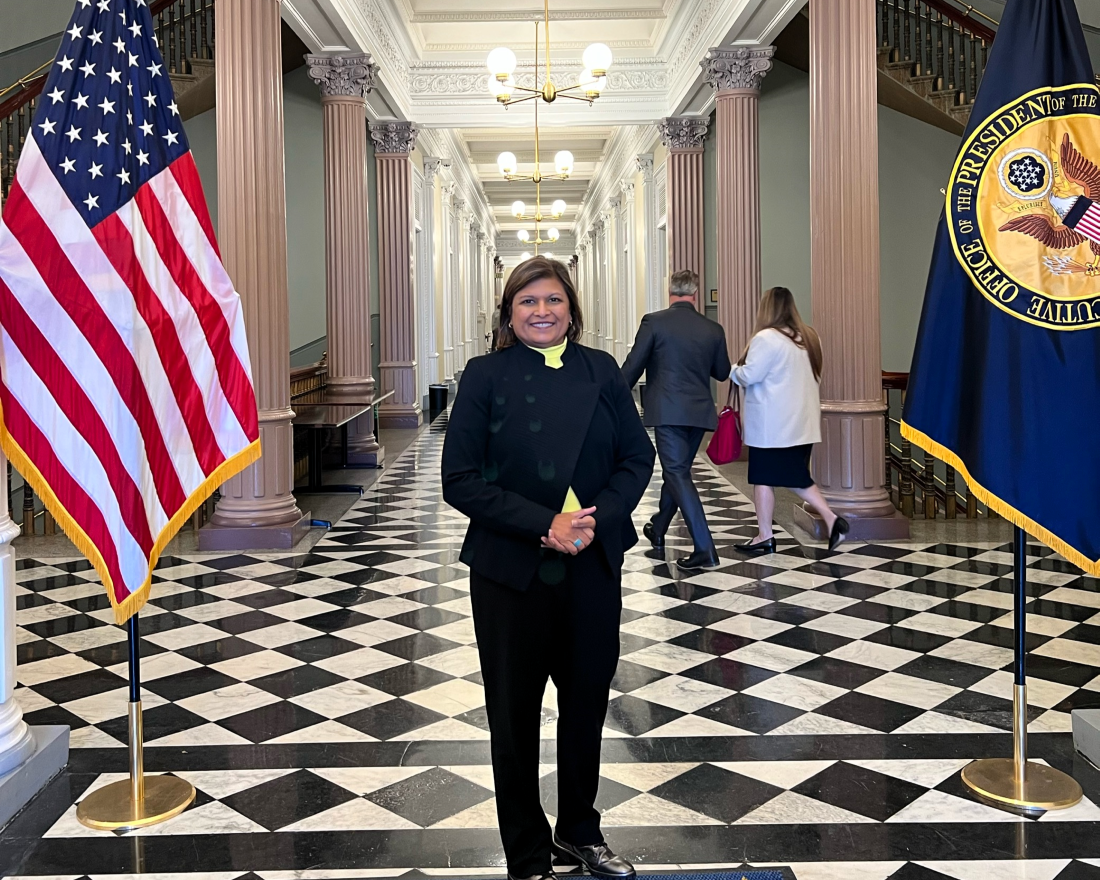 To learn more about federal investments in Washington, view the links below.
---