Dear Friends and Neighbors,
Today is SINE DIE, the last day of this year's legislative session. We have wrapped up our legislative business on time, passing three budgets and a wide range of policy measures to address important issues including the housing crisis, behavioral health, supporting our public schools, protecting our natural environment and keeping our communities safe.  Our work doesn't end after the session, so we will remain busy in the "interim" period convening stakeholder meetings and preparing legislation for next year's session.
2020 Budget Summary
In this week's GoodMinute I break down the Supplemental House Operating and Transportation Budgets.
---
My Legislation Enacted in the 2020 Session
HB 2393 Community Custody Compliance Credit
People released from prison and jail will be rewarded with complying with the terms of their community supervision by offering them time off their supervision period. Research shows that this significantly reduces re-offense rates and helps people successfully reintegrate into the community.
HB 2555 Background Checks for Firearms Parts
Background checks are critical to protect public safety, including background checks for the purchase of parts of firearms, which can easily be combined into a working firearm. The FBI has informed us that it will stop administering these background checks, so I sponsored and led the Legislature to pass this measure to ensure that background checks on firearms parts will continue in Washington.
HB 2571 Fish and Wildlife Code Enforcement
I sponsored this bill to help the state Department of Fish and Wildlife enforce the fish and game laws more effectively, including streamlining the seizure, forfeiture and disposal of prohibited fish and game.  The bill also treat hunters and sport fishermen more fairly, reclassifying minor fish and wildlife crimes as civil infractions rather than misdemeanors, but also increasing penalties for egregious violations.
HB 2473 Domestic Violence
This important measure strengthens all laws related to intimate partner violence, including mandatory arrest by law enforcement, the issuance of protection orders and the suspension of firearms rights of domestic abusers. The bill also increases penalties for repeat offenders of domestic violence crimes.
HB 2205 RCW Technical Corrections
I serve as Chair of the Statute Law Committee, overseeing the publication of all our laws. Each year I sponsor legislation to correct drafting errors and inconsistencies through our legal codes. While this doesn't change policy it ensures that our statutes are accurate and well-tended.
HB 2295 Small Claims Court Judgments
Last year I sponsored comprehensive reform legislation to make our Small Claims Courts more "user friendly." This year I amended that law further to ensure that litigants in Small Claims Courts have the opportunity for up to 30 days to appeal the court's decision before the final judgment is executed.
 Workers' Compensation Changes for Quarantined Workers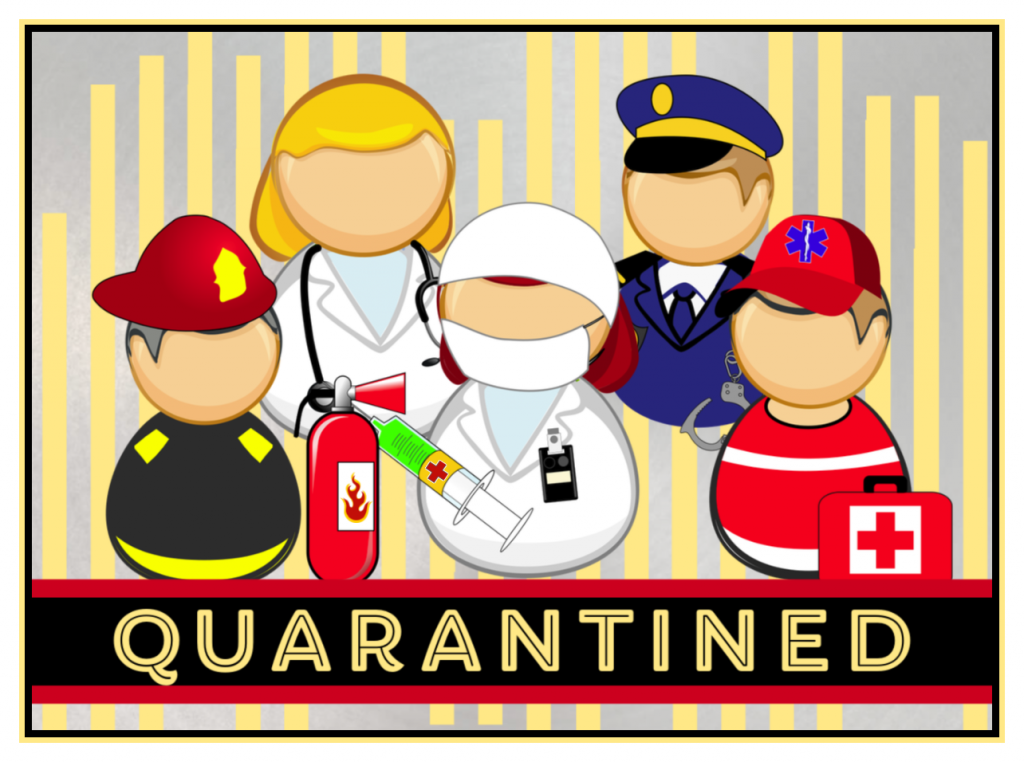 Labor & Industries (L&I) is immediately changing its policy around workers' compensation coverage for health care workers and first responders quarantined by a physician or public health officer after being exposed to COVID-19 on the job.
That's what Governor Inslee and Joel Sacks, L&I director, announced on last week.
L&I is also encouraging employers to continue to pay workers who are quarantined after being exposed. Time loss is partial payment and does not replace a worker's entire income.  Quarantined workers who continue to be paid by their employer may not need to file a workers' compensation claim.
Read the full announcement here.
As always, please reach out if you have questions, comments, or ideas.
All best wishes,




Roger Goodman
Representative, 45th District
Washington State Legislature
---