UW climate expert: We are moving into uncharted territory
Washington State Climatologist Nick Bond is such a Pacific Northwesterner that he feels a little sad whenever it stops raining. He wants Western Washington remain the place he has known since arriving at the University of Washington 40 years ago. He knows it won't, thanks to climate change. Continue reading at The Everett Herald. (Kevin Clark)
---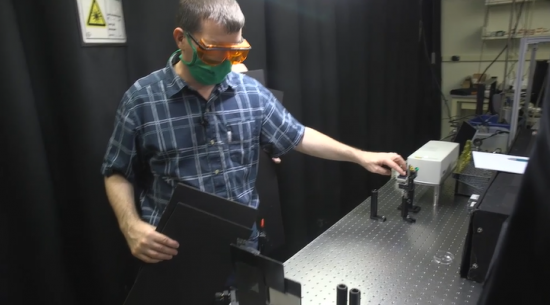 Washington Health Department says COVID-19 cases are beginning to plateau
The rise in COVID-19 cases is flattening in most Washington state counties, but we need to stay cautious, the state Department of Health said Friday. "While this is encouraging news and a sign of our collective efforts, we must not let our guard down," Secretary of Health John Wiesman said in a press release. "Plateauing is not enough to keep this pandemic under control; we must transition to a state of sustained decline in new cases." Continue reading at The Bellingham Herald. (Duke Health)
---
As Washington crime labs clear out rape kit backlog, survivors still face obstacles
A sexual assault exam has the potential to be nightmarish. That's because, even with the most caring nurse, "you're kind of treated like a piece of evidence," said Megan Lorincz, the only Washington nurse east of Wenatchee who has gone through the 300-hour certification to give sexual assault exams, she said. While all nurses are trained in evidence collection, the first experiences after a sexual assault require special understanding, Lorincz said. Continue reading at The Spokesman-Review.
---
Print
Associated Press
Quinault Nation plans "holistic" addiction clinic in Aberdeen
Potential COVID-19 exposure at Willapa Valley Fall Sip and Shop Tour
Revised management plan for Columbia River Gorge approved
Harborview: COVID outbreak killed a patient, infected staff
Police investigate threats, messages against Seattle mayor
World struggles as confirmed COVID-19 cases pass 40 million
Stocks slip ahead of a busy week for company earnings news
As virus flares globally, new strategies target hot spots
AP-NORC/SAP poll: 1 in 4 US workers have weighed quitting
China rapidly expands use of experimental COVID-19 vaccines
Study finds 4 drugs have little to no effect on COVID-19
Oregon reports 418 new COVID-19 cases, 6 deaths
Oregon gas station sued after allegedly denying service
American plans flights with Boeing 737 Max by year-end
Washington state ski resort to require reservations
Federal officers use tear gas during ICE protest in Oregon
Portland police to wear helmets with 3-digit identification
Seattle police have seen record number of departures in 2020
Bellevue district delays plans for in-classroom learning
Bellingham Herald (subscription required)
Washington Health Department says COVID-19 cases are beginning to plateau
COVID schools report from researchers in Washington looks at hybrid K-5 class model
Need 911 and can't talk? Soon you'll be able to get police and fire another way
Driving a gray car in fog? Go ahead and hit the lights, even if law isn't black and white
Whatcom County sees 12 new COVID-19 cases, state reports Sunday
Families, caregivers oppose DSHS budget cuts that could take help away from 20,000
Whatcom County sees 10 new COVID-19 cases, state reports Saturday
Whatcom County sees four new COVID-19 cases, state reports Friday; WWU sets winter term
Three Whatcom school districts welcomed students back this week. Here's how it went
Washington State Supreme Court rules in car tabs case, finds I-976 unconstitutional
Bellingham Public Schools announces when some students will return to classrooms
Whatcom County sees eight new COVID-19 cases; Lummi drops out of vaccine trial
Washington state reports 530 new COVID-19 cases on Sunday
Washington state reports 777 new COVID-19 cases on Saturday
Here are the new COVID-19 cases and deaths confirmed Friday for Washington state
State Commerce Department doles out grants for mental and behavioral health care
This winter will be wetter and colder in the Northwest, forecasters say. Here's why
Here are the new COVID-19 cases and deaths confirmed Thursday for Washington state
'Darkest' months of the COVID-19 pandemic could come this winter, experts say
Coronavirus updates: State passes 98k cases
How to help your child have a safe return to school
WSU postpones start of spring semester, eliminates spring break
A lot of us are tired of working from home, survey finds. Some even consider quitting
Do your part to stop the spread of flu
US colleges see 'staggering' drop in freshman enrollment amid COVID-19, report says
Coronavirus updates: Colleges see 'staggering' drop in freshman enrollment
Coronavirus weekly need-to-know: In-person voting, herd immunity, hearing loss & more
Military study finds airline passengers unlikely to spread COVID if they wear a mask
Less than 1% of dentists got COVID-19 after reopening, study finds. Here's why 
Capital Press
U.S. dairy takes aim at carbon emissions
Columbian
More distance in learning at Clark College
In Our View: Get informed before casting your ballot
Everett Herald (subscription required)
From worriers to warriors, they're fighting climate change
UW climate expert: We are moving into uncharted territory
Acting Mill Creek police chief's layoff came with $24k payout
County considers raising roads to skirt flooding near Sultan
Could Everett become Boeing's next jetliner headquarters?
A new haven of help for homeless students in Marysville
COVID-19 pandemic brings a new appreciation for flu shots
What we know: Washington coronavirus outbreak at a glance
Washington Supreme Court reverses 1960 cemetery decision
New Navy ship visits Everett base while training near Canada
Comment: Who loses from the rush to confirm a 9th justice?
Highline Times
SDOT throws a surprise wrinkle into the West Seattle Bridge decision
Opinion: Losing Bartell: More than just a drug store
 
Islands' Weekly
PeaceHealth warns of phone scams impacting patients
Over 62,796 people and 41 Organizations ask Governor Inslee to Oppose a New Shipping Terminal at the Canadian border
Kitsap Sun (subscription required)
Four deaths from COVID-19 recorded in the last week in Kitsap County
Navy reservists give Puget Sound Naval Shipyard a workforce boost during the pandemic
Kitsap Transit riders elect to start Southworth service in 2020
COVID-19 testing has lagged in Kitsap County
'Kitsap's Johnny Appleseed,' Jim Trainer, is in hospice care
Kitsap coaches know risks, but are ready to return
News Tribune (subscription required)
Tacoma's proposed $3.67 billion budget: what's in it and how to get involved
Pierce County reports 108 new COVID-19 cases Sunday
Coronavirus updates: State passes 98k cases
Mount Rainier lahar sirens test will sound different going forward. Here's why
Should laid-off Tacoma hotel workers automatically get their jobs back when COVID ends?
Do Pierce County wildfires mean we shouldn't build houses in the woods any more?
Kids suffering COVID mental crises threaten to swamp county's ill-prepared care system
Washington state reports 777 new COVID-19 cases on Saturday
Suicides at JBLM for 2020 so far match last year's total, records show. What's to blame?
New York Times
Supreme Court to Review 2 of Trump's Major Immigration Policies
Migrant Workers Restricted to Farms Under One Grower's Virus Lockdown
A Coronavirus Relief Deal Remains Elusive
Olympian (subscription required)
As Thurston County's COVID-19 cases rise, so does traffic at drive-thru testing site
Why the Olympia officer investigated for photo was honored with an award last week
Families, caregivers oppose DSHS budget cuts that could take help away from 20,000
Thurston County ends week with 148 COVID-19 cases, a new weekly high
Washington state reports 530 new COVID-19 cases on Sunday
Vehicle residents on Ensign Road given two weeks to vacate
Peninsula Daily News
Clallam reports four new virus cases; Jefferson none
Racism declared health crisis
Puget Sound Business Journal
US banks warn bonuses will not keep pace with profits
Their bosses asked them to lead diversity reviews. Guess why.
Seattle Times (subscription required)
World struggles as confirmed COVID-19 cases pass 40 million
The Elwha dams are gone and chinook are surging back, but why are so few reaching the upper river?
Westneat: Here's one thing Seattle hasn't tried with homelessness: Just giving them money
Supreme Court to hear case over border wall funding
Durkan's budget plans include elimination of $30 million equity fund
COVID-19 pandemic cuts enrollment at some Washington state colleges, forces others to reimagine higher ed
Skagit Valley Herald
Pandemic has pushed demand for behavioral health services
State grants razor clam digging
Council members call for Hamilton mayor's resignation
Snoqualmie Valley Record
State Supreme Court strikes down $30 car-tab initiative
Rent, utilities moratorium extended
Spokesman Review
Eastern Washington's COVID-19 rate is more than double the West Side's
Homeless children in Spokane struggle to keep up during distance learning
Investigate West: Nearly 1 million Washington homes are at risk from wildfires; here's why we're not winning the fire fight
Washington Supreme Court says $30 tab initiative is unconstitutional
Family 'incredibly disappointed' no charges filed against officer who shared explicit photos of Lauren McCluskey before her murder
Washington Supreme Court reverses its 1960 ruling that allowed Seattle cemetery to discriminate against a Black family
Washington, local winemakers hopeful grape crops remain undamaged by wildfire smoke
As Washington crime labs clear out rape kit backlog, survivors still face obstacles
Teaching civics to outspoken students got tougher in the midst of protests, pandemic and presidential election
As nation sees flood of voting-related lawsuits, here's how Washington has handled the issues being litigated
Opinion: Getting There: Funding remains murky for transit agencies after court shoots down I-976
Walla Walla Union Bulletin (subscription required)
From parking to patio space, downtown changes become semi-permanent
COVID-19 numbers continue similar trends locally
Touchet School District models hybrid school model as other districts prepare for transition
Area prep sports begin to awaken
Attorney for Selah equality group says removal of signs is unconstitutional
New provider chosen to lead care for Walla Walla County Jail inmates
Editorial: Voter-approved initiatives must be constitutional to become law
ST: COVID-19 pandemic cuts enrollment at some Washington state colleges, forces others to reimagine higher ed
ST: Seattle starts COVID-19 relief fund helping undocumented immigrants
Washington Post
Trump's den of dissent: Inside the White House task force as coronavirus surges
Profiting from prisoners
Supreme Court to review Trump's border wall funding and 'remain-in-Mexico' program
TSA screens over 1 million daily travelers for the first time since March
Yakima Herald Republic
Student shortfall: Enrollment in Yakima County public schools takes a dive
A night at the movies, with restrictions: Yakima Valley movie theaters prepare to reopen
City of Yakima receives state Gold Award for high-quality drinking water
Yakima County reports 12 new coronavirus cases, no new deaths
Broadcast
KING5 TV (NBC)
Canada extends US border restrictions through Nov. 21 as coronavirus cases rise
Seattle police report record-setting homicides in 2020
COVID fatigue taking a toll on mental health and Washington hospitals
KIRO7 TV (CBS)
Judge denies Seattle's attempt to have CHOP lawsuit tossed
Five arrested during Saturday night protest in Seattle
19-year-old stepson of former lawmaker charged with assaulting officer with baseball bat, planning SPD firebomb attacks
'Cluster' of patients, staff at Harborview Medical Center test positive for COVID-19
Report: Record number of Seattle police officers leave the department
SPD releases video that shows police SUV being lit on fire with officer inside
Outbreak tied to UW Greek community growing
KOMO4 TV (ABC)
COVID-19 transmission rates remain high in western Washington
Study: Tacoma is nation's fastest-selling housing market; Seattle home prices soar 18%
Sammamish Police: Garbage bags of mail found on side of road included unopened ballots
COVID delay: New coronavirus relief may slip past election
KNKX FM
Washington Supreme Court ruling nixes $30 car tabs. Could the Legislature bring them back?
Aiming for herd immunity with COVID-19 would be 'criminal,' says one Seattle researcher
$30 Car Tabs Struck Down by Washington Supreme Court
KUOW FM
Pandemic updates in Washington state
Supreme Court to Hear Cases Tied To Trump's Polices On Mexico Border
40 Million Coronavirus Cases Are Now Reported Worldwide
Coronavirus Cases Rise To Highest Level Since Late July
COVID-19 Test Results Get Faster, But Still Too Slow To Help Slow Disease Spread
Are Paramilitary Extremists Being Normalized? Look To Idaho For Answers
'I'm Still Unemployed': Millions In Dire Situation As Savings Start To Run Out
Supreme Court Speeds Up Case On Trump's Push To Alter Census For House Seats
$3.1 Trillion: Pandemic Spending Drives The Federal Budget Deficit To A Record
Another covid concern: getting infected a second time
White House Reverses Decision And OKs Wildfire Aid For California
How Bad Will Coronavirus Be This Winter? Model Projects 170,000 More U.S. Deaths
Tobacco Plants Contribute Key Ingredient For COVID-19 Vaccine
Is the pandemic causing us to backslide on our recycling habits?
Postal Service Agrees To Reverse Service Cutbacks Ahead Of Election
Q13 TV (Fox)
U.S.-Canadian border closure extended – again
Brandi Kruse: Don't let politics poison you
Web
Crosscut
Intentional burns, key to preventing megafires, slow to start in WA
Cattle ranchers in Eastern WA face the pandemic
MyNorthwest.com
Flu shots could help keep hospitalizations low as COVID pandemic continues
COVID-19 updates: 291 students test positive in UW's Greek Row outbreak
Washington voters rush to ballot boxes over first weekend of voting
Slog
It's Not That Detroit Is Too Poor, But That Seattle Is Too Rich
That Sink in the Alley Is Supposed to Be There
---