House Higher Education chair seeks videos, photos on student debt
January 22, 2013 | By Washington House Democrats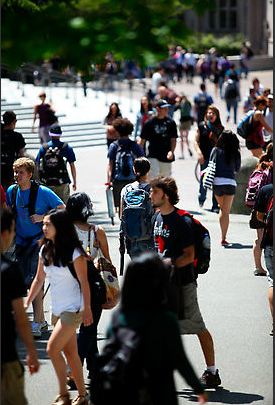 Lowering the costs of a college education and easing the burden of student debt are two top legislative priorities for Representative Larry Seaquist (D-Gig Harbor), chair of the House Higher Education Committee.
Rep. Seaquist wants to hear from students who are struggling with student debt. Students can submit their videos or photos in several ways:
"We have to make college more affordable for students if we want to climb out of this recession," said Seaquist. "The jobs are out there right now. But we need a highly skilled and trained workforce that can fill those jobs."
According to ProjectStudentDebt.org, over half of Washington college students have some amount of school debt. The average debt carried by Washington students is $22,244.
Seaquist will be inviting students to testify in his committee later this month to discuss their experiences and struggles with college tuition and student debt.
Student photos and videos will be shared with other lawmakers and the general public during committee work sessions and on various social media platforms.
IMPORTANT NOTE: This is not a contest or competition of any kind. Photos will not be returned to the sender. By law, all photos submitted to Rep. Seaquist become property of the House of Representatives and subject to public disclosure requests.
Photo courtesy of the University of Washington.