Nicole Macri
Biography
Nicole Macri is a longtime resident of Capitol Hill with more than 20 years of experience championing progressive causes on issues around affordable housing, homelessness, human services, and mental health. She has developed and managed housing projects, implemented social and health services programs, helped create policy directives, and led advocacy and community outreach efforts.  Her work has delivered results for people experiencing homelessness, mental illness, chemical dependency, and for victims of abuse.
Nicole was elected to the state House of Representatives by the people of the 43rd legislative district in 2016 and took her oath of office on January 9, 2017.
She is a nationally recognized leader in practical and effective strategies that end the homelessness of people living with serious disabilities. Outside the Legislature, Nicole is the Deputy Director for the Downtown Emergency Service Center (DESC) in Seattle, where she has worked since 2002. She also serves as President of the Board of Directors of the Washington Low Income Housing Alliance, working to ensure all Washington residents have the opportunity to live in safe, healthy, affordable homes in thriving communities.
She has championed Seattle's Housing Levy, and was appointed by the City Council to serve successive terms as a member of the Housing Levy Oversight Committee. As a member, it is Nicole's responsibility to monitor the progress of the $145 million Housing Levy approved by voters to achieve its goals with proper fiscal and accountability controls in place. In 2014, she received an Emerging Leader Award from the Housing Development Consortium of Seattle/King County for her outstanding work in the field of affordable housing.
Nicole was born in Brooklyn, NY, and moved to New Jersey when she was 11 years old. Both her parents grew up living in public housing, and strongly believed in the importance of public education as the pathway for their kids' future success. Nicole attended Rutgers University, where she met her partner Deb Cayz, and was the first woman in her family to graduate from college. She earned her Master of Public Administration at the University of Washington, and a Certificate in Executive Leadership at Seattle University's Albers School of Business. Inspired by the natural beauty and progressive values of the Northwest, Nicole and Deb moved to Seattle in 1999, and have lived on Capitol Hill for more than a decade.
In the Legislature, Nicole serves as vice chair of the House Healthcare and Wellness Committee, and is a member of both the Capital Budget Committee and the Community Development, Housing, and Tribal Affairs Committee.  She is also a member of the Washington State Legislative LGBTQ Caucus.
News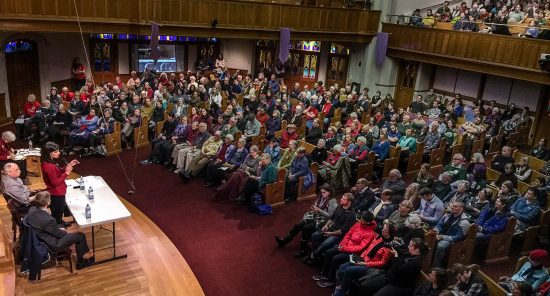 Hundreds of constituents packed First Baptist Seattle on March 11 for the first town hall of my legislative career.  It was a privilege to be able to meet with so many of you at one time, and to share the stage with Speaker Frank Chopp and Senator Jamie Pedersen.
Contact
Olympia Address:
JLOB 311
PO Box 40600
Olympia, WA
98504-0600
(360) 786-7826
Email Nicole
Legislative Assistant:
Curtis Knapp
Email: Curtis.Knapp@leg.wa.gov
Toll-free Hotline:
1-800-562-6000
1-800-635-9993 (TTY)
Committees:
Health Care and Wellness
Community Development, Housing, and Tribal Affairs
Capital Budget
For Press Inquiries, or for broadcast-quality audio or TV/radio interviews:
Dan Frizzell, Broadcast Coordinator
(360) 786-7208
Dan.Frizzell@leg.wa.gov
---