WA Healthplanfinder: Accept no imitations
September 26, 2013 | By Washington House Democrats
With October 1st right around the corner, more and more Washingtonians are visiting www.wahealthplanfinder.org to learn about the health insurance exchange. That's great news, but it also means that a few copy-cat websites are cropping up.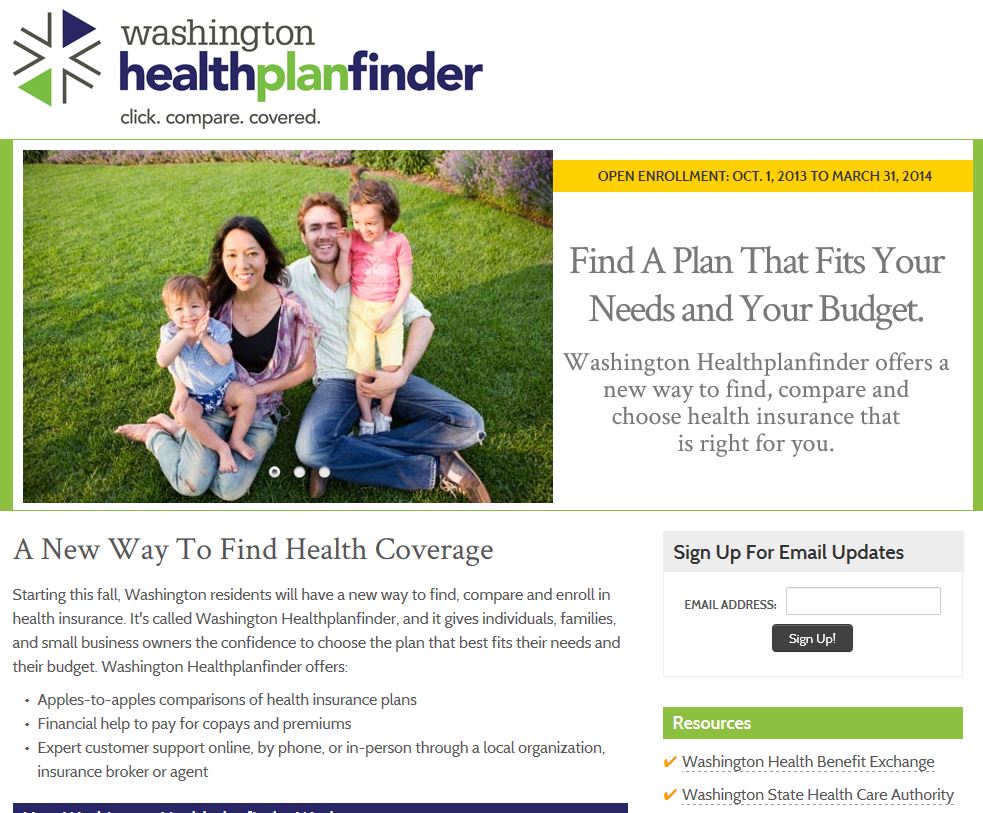 It'd be easy to accidentally confuse the real website (above) with www.washingtonhealthplanfinder.com or www.washingtonhealthplanfinder.org. In fact, the lookalike website even reads "Welcome to the Plan Finders" and offers a subsidy calculator. Don't be fooled though, the website isn't run by the state and doesn't offer the same privacy protections.
Patrick Marshall reported on this last week in the Seattle Times:
"The washingtonhealthplanfinder.org site is run by a Seattle-based health-insurance brokerage called the Health Insurance Team, which says the site is on the up and up…The team registered washingtonhealthplanfinder.org through GoDaddy.com, a domain registration company. By that time, the Washington Health Benefit Exchange had established plans for the state's exchange, which would be called the Washington Healthplanfinder and have the Internet address of wahealthplanfinder.org."
You can read the full piece here.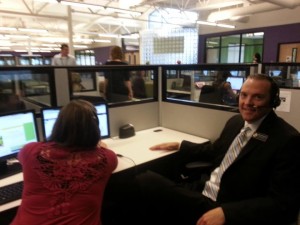 Speaking of Healthplanfinder, our very own Rep. Marcus Riccelli took some time out of his Tuesday to visit the Spokane Valley customer support center. According to Rep. Riccelli, "Folks were working hard to answer questions about how Healthplanfinder works, what types of coverage will be offered, how to access financial help and what you need to know about open enrollment that starts on October 1st."
These toll-free call centers are located throughout the state and can be reached at 1-855-WAFINDER and are available Monday through Friday from 7:30 AM- 8:00 PM. Help is available in 175 different languages.