Thank you for visiting my website. This is an election year and I am required to follow legislative ethics rules to ensure state resources are not used for campaign purposes.
My legislative website will be frozen until after the election is over in November.
However, if you need information or have a legislative issue, you may contact me or my Legislative Assistant, Edlira, with your requests.
I am your representative year around, so don't hesitate to get in touch!
-Gael
May 22, 2014
Rep. Gael Tarleton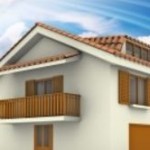 Earlier this week, the Seattle City Council voted to restrict heights and give neighbors advance notice of any construction on lots smaller than 3,200 square feet – a huge victory for our neighborhoods. Since this past legislative session, Representative Gerry Pollet and I have been working to give our communities notice of any adjacent land-use decisions, and we are thrilled that the City of Seattle is making these changes. If you're interested in learning more about this issue, I encourage … Continue reading →










April 23 – In this week's legislative update, Rep. Gael Tarleton talks about her efforts to make renters safer and more secure in their homes with the "Safe Keys" bill. She also discusses legislative progress on education and higher education and the work she'll be doing this summer on clean energy.
2014 Legislative Session