March 11, 2014
Rep. Gael Tarleton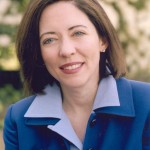 U.S. Senator Maria Cantwell spoke on the Senate floor about the threat ocean acidification poses to Washington state's jobs and economy. Below is an excerpt from her speech. You can watch the entire speech in the embedded video below. Commercial fishing is also important to the nation – it contributes $70 billion to the U.S. economy and supports over one million fishing jobs. So our inaction here in Congress deciding not to do something basically threatens those one million jobs.







Constituent Resources


The Dream Act

Rep. Gael Tarleton explains the importance of passing the DREAM Act, which will open the doors of opportunity to thousands of young adults in Washington.
April 23 – In this week's legislative update, Rep. Gael Tarleton talks about her efforts to make renters safer and more secure in their homes with the "Safe Keys" bill. She also discusses legislative progress on education and higher education and the work she'll be doing this summer on clean energy.