September 21, 2015
Washington House Democrats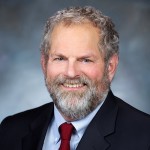 OLYMPIA—Rep. Hans Dunshee (D-Snohomish) was elected as new chair of the Appropriations Committee in the House of Representatives. "It's humbling to be chosen for this job," said Dunshee. "Writing the state budget is about more than numbers. It's about great public schools and universities for our kids, health care for seniors and the disabled and making sure citizens across the state get the services they need." Dunshee is the long-time chair of the Capital Budget Committee, which writes the state's … Continue reading →








Rep. Hans Dunshee talks about striking a balance with public policy around livestock and wolves in this week's legislative update.
TVW Legislative Review

Legislative Review features legislative highlights from the week of April 22-26, 2013.

Representative Hans Dunshee 44th District Tour
Click here to read my report on the 2014 session of the Legislature.