February 18, 2015
Washington House Democrats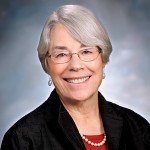 "I am delighted to see the business community wholeheartedly supporting Early Start in this new report from ReadyNation called "Quality Matters Most – The business case for investments in high-quality early learning." The report states: "Quality preschool can have, on average, a net return after subtracting costs, of over $26,000 for every child served. This means better outcomes for our economy and our families, and more effective use of tax dollars." "I couldn't agree more. Early learning is the best … Continue reading →
February 17, 2015
Washington House Democrats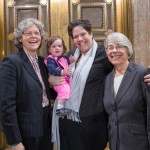 Yesterday, Rep. Kagi and Rep. Jinkins had the pleasure of hosting a little one on the House Floor for Children's Day.  What fun!
February 13, 2015
Washington House Democrats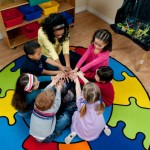 High quality Early Learning. Washington Sheriffs and Police Chiefs know that the smartest investment we can make in crime prevention is early learning.  Every child who drops out of school, takes drugs and ends up in a life of crime costs our state an average of $2.5 million. It's as simple as pay now or pay a lot more later. Check out this opinion piece by Grant County Sheriff Tom Jones supporting Early Start.
Olympia Address:
JLOB 308
PO Box 40600
Olympia, WA
98504-0600
(360) 786-7910
Toll-free Hotline:
1-800-562-6000
1-800-635-9993 (TTY)
Committees:
2012 Legislative Wrap-Up