E-newsletter: An update from special session
June 16, 2017 | By Washington House Democrats
Dear Friends and Neighbors,
This is my second-to-last newsletter as we head into the final few days of session. I wanted to share with you an update of the ongoing work, challenges of the current negotiations to fully fund education, and information on a few of my bills that have been signed into law.
Thank you for participating in the legislative process this session. It is an honor to represent you. Hearing from you is an integral part of the process, so please continue to send me your comments and concerns.
Education funding plans
Though both chambers agree education needs new funding, there are significant differences between the two plans, with Senate Republicans proposing a property tax increase, while House Democrats have proposed tax reforms.
The two plans also differ in the total amount of new investments for schools. Statewide, the Democratic plan would invest $3.3 billion additional state & local dollars into K-12 schools by the 2020-21 school year. By comparison, the Republican plan would invest $2.1 billion over the same period according to House nonpartisan committee staff analysis.
Urgent action needed to give hope to thousands of high school seniors
It's graduation season. However, celebrations are on hold for too many families impacted by a flawed state policy that requires high school seniors to pass standardized assessments in math, biology, and English/Language Arts in order to receive a diploma. These assessments were never designed to test individual student growth and proficiency, but rather to test the overall system and learning standards.
I was a proud supporter of legislation sponsored by my Republican colleague Rep. Drew MacEwen that would delink the standardized assessments from graduation requirements. This solution, which passed the House with a near unanimous vote, will help thousands of students who have earned their high school diplomas to graduate on time.
The Senate prefers an alternative approach that would provide only short-term relief for some students, and ensures that we'll have to revisit the problem down the road. Negotiations between the House and Senate are continuing during the final few days of special session, so I'll be sure to provide you with an update once a final agreement has been reached.
Moving toward a cleaner future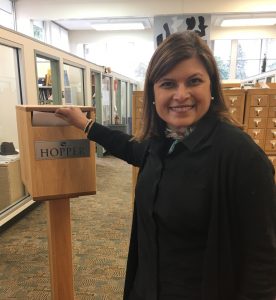 Washington state has been a leader in environmental policy and promoting renewable energy. In the wake of the United States' withdrawal from the 2015 Paris climate agreement, I was proud to stand with other states and cities by introducing legislation that strengthens our commitment to reducing greenhouse gas emissions. Inspired by a concerned constituent and by the law recently passed in state of Hawai'i, House Bill 2225 would align Washington's emission limits with those established under the 2015 agreement.
The federal decision to withdraw from the Paris climate agreement increased the need for us to take action at the state level. With this bill, Washington state will continue to lead the way in supporting good environmental policy that impacts not only our state, but our planet. Click here to learn more.
Passing Bills During Special Session
At the beginning of special session, the House passed multiple bills held over from regular session. I sponsored one such bill, HB 1630, which allows  unaccompanied homeless youth to consent to share their information, making it easier to allocate homelessness services where they are needed most.
Bills Signed into Law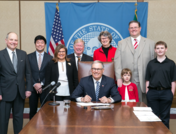 My first bill to pass both the House and Senate, with bipartisan support was signed into law on April 21. The bill, HB 1431, improves resources for the Board of Osteopathic Medicine and Surgery, helping ensure public safety and oversight to strengthen health care.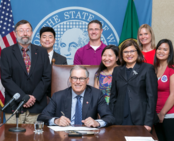 On May 4, Governor Inslee signed my bill HB 1741, which provides better information collection to improve teacher preparation programs in Washington state, because all kids deserve a great teacher.
Many thanks for all you do,I've been working out of the district office during the special session, meeting with educators and constituents. Please feel free to schedule a visit!


Rep. Vandana Slatter