During an election year, there are certain restrictions on my communications to prevent the use of state resources for election purposes. One of these restrictions is a freeze on this website, meaning no new content can be added beginning May 16, 2022 until after the general election in November. If you have questions or comments about legislative issues, please feel free to continue to contact me.
Welcome to my legislative website. It is an honor to serve the residents of the 22nd Legislative District.
As your state representative, my goal is to keep you informed about the work I am doing for you at the Capitol. I'll update this site with the latest news from my office and the floor of the House of Representatives.
My legislative priorities are restructuring our regressive tax code, addressing climate change, and moving towards a clean energy future, improving our public health system and social safety net, and creating affordable housing for all. I currently serve as Vice-Chair of the Health Care & Wellness Committee and am a member of the Capital Budget Committee and the Housing, Human Services and Veterans Committee.
I value your perspective and appreciate your thoughtful engagement on critical issues. Please contact me with your questions or comments about current or proposed legislation. My office is also a resource for you and your family if you need assistance.
I look forward to hearing from you!
Latest newsletter
Click below to read my report on the 2022 legislature!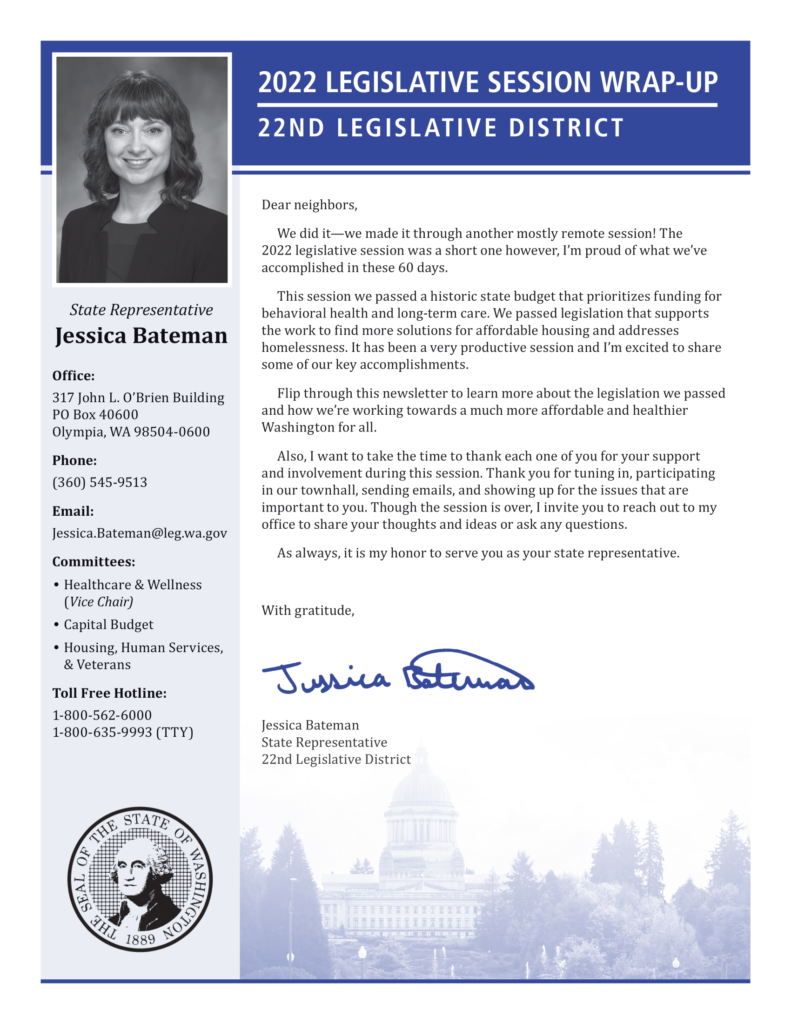 Video Updates