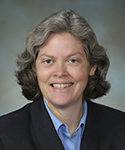 Last Friday was the last day of the regular session of the 2011 Legislature.  Unfortunately, there is still some business to complete – most notably, the 2011-13 operating and capital budget – so I have returned to Olympia to finish up.
As much as I can't wait to get back home full-time, it is more important to me that we leave town with a responsible budget than with merely a quick one.
When we arrived here in January, we knew we were facing a $4.6 billion budget shortfall.  We had just about met that challenge last month, and then we learned the shortfall had grown by an additional $500 million.
Even so, if the only thing that mattered was the numbers, we could have written the budget in a week.  But I think what really matters are the people behind those numbers.  I hear from dozens of constituents every week asking me to improve public education, to save access to health care, to protect services for people with disabilities, to help families keep their heads above water in this economy.
Every decision we make in the budget – every cut, every reduction – affects somebody in our state.  It's worth taking enough time to be sure these are the most responsible decisions we can make in these tough times.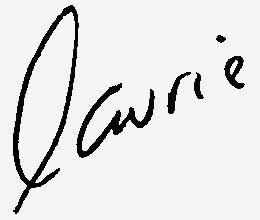 Transportation budget heading to Governor's desk with strong bi-partisan support
As we talked about last time, there are three separate budgets in our state.  So while we are still working on the operating budget, this week the Legislature approved a transportation budget for the upcoming 2011-13 biennium. The House first passed the budget bill last month, and after negotiating some changes, the Senate gave their stamp of approval this week. It now heads to the Governor's desk for her signature.
Some of the most notable changes made in the Senate primarily affect residents, commuters and recreationists who use our ferry system. The budget includes full funding for at least one new 144-car ferry boat to be financed by a 25-cent surcharge. This has been a top priority in our ferry communities. The budget also keeps the planned fare increase to 2.5 percent instead of the originally-proposed 7.5 percent.
The transportation budget will provide nearly $6 billion for construction and capital projects throughout the state, supporting more than 43,000 jobs.  To see a list of funded projects in Pierce County, you can go here, select our county in the drop-down menu next to "List" and click to "View Report." You can read also find other project lists and budget summaries here.
Moving toward a coal-free future for Washington
In 2007, the Legislature passed landmark legislation related to mitigating the environmental impacts from power plant emissions.  Last week, the House passed Senate Bill 5769, which moves us further down the path toward cleaner energy.
With this year's bill, we ensure that our state experiences an orderly transition away from energy produced by burning coal, and makes sure that we plan for the future of communities affected by this transition.  It also allows the market to prepare for new, cleaner resources and technologies.
There are some who think this bill isn't necessary, and others who think it should have done a long time ago.  But we're proud that advocates for business, labor, the environment and public health all came together and asked the Legislature to move this forward.  Washington now has the opportunity to be a national model for how business and the environmental community can work together to build a clean-energy economy.
Drug Take-Back Day coming next weekend
Do you have unwanted and unused medications in your medicine cabinets at home? Are you looking for a safe way to dispose of these medications properly? The DEA's Second National Prescription Drug Take-Back Day is Saturday, April 30, from 10:00am to 2:00pm. This is a day where anyone can drop off expired, unused and unwanted prescriptions at no charge and no questions asked.
The DEA is partnering with local law enforcement to have collection sites available if you wish to dispose of the medications you no longer need. Law enforcement professionals will monitor the sites to ensure the drugs are disposed of properly.
Prescription drug abuse and misuse is the nation's fastest growing drug problem. It is a rapidly growing public health and safety crisis. Based on CDC trend data from 1999-2006, fatal drug poisoning is the second leading cause of injury death overall. In Washington, unintentional drug overdoses kill more than motor vehicle accidents. Deaths related to prescription opioids are increasing the fastest.
For more information, visit the DEA's website.
---