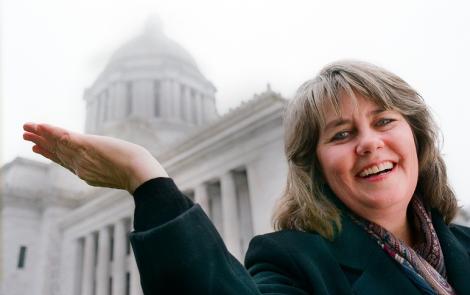 The Ballard News Tribune recently spoke with the newest lawmaker from the 36th Legislative District – Rep. Gael Tarleton. In the interview, Rep. Tarleton discusses her goals of making college more affordable for students, the need for a new transportation package, and moving our state away from fossil fuels.
Here's a brief snippet of the conversation.
Incoming Freshman Rep. Gael Tarleton's first official week in the 2013 legislative session was intense, but nothing new. After all, she's had plenty of experience working and collaborating with people.

Take, for instance, that time she was a senior defense intelligence analyst for ten years.

Or when she was in Russia in the 90's, developing plans between U.S. and Russian engineers, among other things, after the Cold War ended and the Soviet Union fell apart. It was during that time that she happened to be the first U.S. businesswoman to address a joint session of the Russian Parliament.
Click here for the full article.
---