​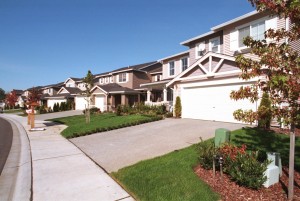 Safe, healthy, affordable homes — talk about a basic principle! Indeed, the Washington Housing Alliance Action Fund and state Rep. John McCoy share a commitment that all Washingtonians should have the opportunity to live in a place that's safe, healthy, and affordable. And in fact, the housing advocates just the other day celebrated McCoy as their very first "Legislator of the Week."
"We want to give a shout out to those folks in [the Legislature] who are taking positive steps toward helping us increase affordable homes and end homelessness," said Rachael Myers, who is the Executive Director at the Housing Alliance Action Fund.
"I'm honored and humbled to receive this award," McCoy said. "You better believe I support the mission of the Housing Alliance to work at making sure everyone has a safe and secure place to call home. Frankly, I think that's a family and society value behind which every one of us can and should sincerely rally."
The Snohomish County lawmaker chairs the newly formed House Community Development, Housing & Tribal Affairs Committee. Recently elected to his sixth term in the House of Representatives, McCoy and his 146 lawmaking peers here in Olympia are already racing through their third week in the 2013 regular session of the 63rd Washington State Legislature.
---