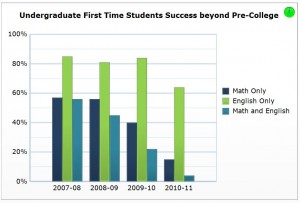 As our state faces a challenging budget this session, with a $2 billion shortfall and additional $1 billion commitment to fund basic education due to the McCleary decision, we must also remember that our state funding for higher education has been slashed in half.
While public funding for universities used to be as high as 75% in the '80s, with tuition covering the remaining 25%, we have now almost fully reversed that trend, with students paying 70% and state funding only covering 30%. This public divestment in our universities has forced them to dramatically increase tuition levels in order to maintain the quality of their schools.
We are carefully analyzing what qualifies as an affordable public education, and I encourage you to look at this Statewide Public Four-Year Dashboard. It shows statistics such as graduation rates, based on whether students received financial aid or only attended the university part-time.
It will be important to keep these facts in mind while we strive towards affordability for our higher education institutions.
As always, I welcome your ideas on higher education, and I look forward to hearing from you.
---