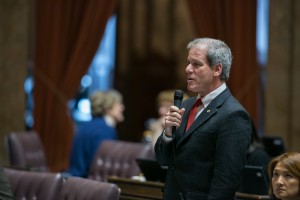 Last evening, in a 83-15 vote, the House passed HB 2789, which provides a framework for the public use of drones, defined in the bill as "extraordinary sensing devices" (ESDs).
Rep. Roger Goodman, Chair of the House Public Safety Committee and sponsor of the bill, steered the bill to enactment and spoke on its passage, "We are being watched, and we know it," he said. "There are cameras affixed to buildings, streets, parking lots.  We don't have a complete expectation of privacy. But we are also being watched and we don't know it – by extraordinary sensing devices."
Current state law doesn't address ESDs and the information they collect. HB 2789 requires state and local agencies to obtain explicit approval from the agency's governing body before procuring a drone.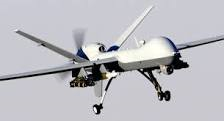 "Unmanned aerial vehicles are game-changing technology," Goodman said. "Not only are these an invasion of privacy under the 4th amendment to the U.S. Constitution, but also under Article I, Section 7 of our state constitution, which protects our privacy to a greater degree. This bill calls for reasonable regulation to prevent warrantless, suspicionless searches and fishing expeditions."
The bill strikes a delicate balance between public safety and privacy protection. Police agencies will only be able to use ESDs in criminal investigations by obtaining a warrant.  There are exceptions to preserve public safety, including imminent threats to life, natural disasters, military training and emergency response.
HB 2789 now heads to the Senate for consideration.
---