Seattle & King County is coordinating more than two dozen enrollment events this week, which will be staffed by local organizations with certified "In-Person Assisters" for the Washington Healthplanfinder.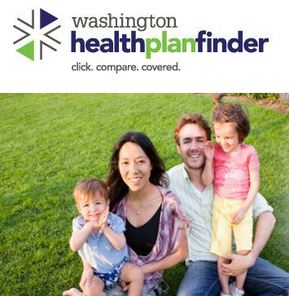 March 31 is a federal and state deadline for purchasing an individual health insurance plan for 2014. Those who remain uninsured after this date may face a penalty on their 2014 taxes. Opportunities to acquire insurance after that date will be limited. (Exceptions: low-income individuals eligible for Medicaid may enroll year-round, and anyone experiencing a qualifying event, such as getting married or losing a job, may enroll).
To enroll, people should first try the Washington Healthplanfinder website, and the state's help-line, at 855-923-4633. Those who need more help or don't have internet access should find in-person assistance.
Details:
–          Public Health's "Beat the Deadline" Help Center, operates from 10am – 7:30pm, at the downtown Seattle headquarters.  (Chinook Building, 401 – 5th Ave., Seattle)
–          Get help and find all King County enrollment events: www.kingcounty.gov/coverage
–          Direct link to enrollment calendar is – https://www.kingcounty.gov/healthservices/health/personal/coverage/calendar.aspx
–          For more details about the deadline, see the Cover King County blog – https://coverkingcounty.com/2014/03/21/deadline-looming-what-you-need-to-know-about-enrollment-period/
–          More than 145,000 people have enrolled in King County since Oct. 1, and more than 500,000 statewide
---