Rep. Steve Tharinger (D-Sequim) was first elected to the Legislature in 2010. Since that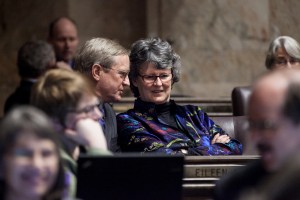 time he has left a mark regarding health care access that is quite… well… remarkable.
In just the last session, Steve was the prime sponsor of bills to:
Rep. Tharinger says "nearly 30 percent of the district I represent in Olympia is over the age of 65. There are few issues that I take more seriously than ensuring that our family members and friends can grow old with the dignity they deserve"
As a member of both the Health Care and Wellness Committee and the Appropriations Subcommittee on Health and Human Services, the people of the 24th Legislative District have a well-positioned representative fighting for the health care access needs of their district.
---