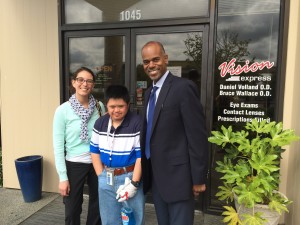 As a legislator one of Rep. Freeman's top priorities is to advocate for our community members with developmental disabilities.  This past legislative session he sponsored two bills to help that community.  The first, 2734, would have allowed those with developmental disabilities to utilize both employment support services and community access services at the same time. Currently they have to choose one or the other.  The second was HB 2616, that guarantees parents with disabilities will be able to get the support they need to keep their families together.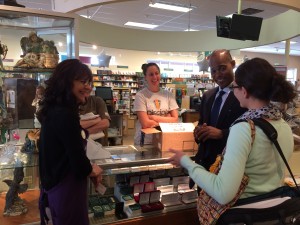 Last week, Rep. Freeman met with employees and clients from Trillium Employment Services, a non-profit that helps Washingtonians with developmental disabilities find meaningful work opportunities. During Rep. Freeman's visit he met with clients and shadowed them in their jobs.   Clients there are connected with jobs in over 250 local businesses.
It is important for Rep. Freeman to stay connected with the DD community and see first-hand what meaningful work experiences look like because he wants to ensure all Washingtonians with developmental disabilities: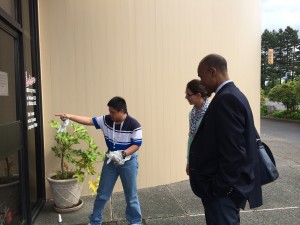 Can access education, job training and life skill supports.
Are recognized by employers for the skills they offer, and are given equal employment opportunities with a fair wage.
And have the opportunity to succeed.
These are not easy goals to fulfill, but by working together we can make them happen!
---