What would the 34th district look like if bus service suddenly vanished? Take a minute to imagine what changes our community would undergo.
Seniors would no longer be able to get to medical appointments.
Thousands more cars would be on the road each day, spewing carbon into the air and jamming up our streets.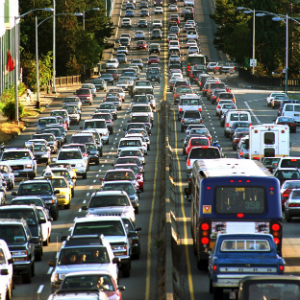 People who cannot afford to own a car would be stranded and unable to get to work or to local businesses.
While the possibility of bus service completely vanishing in our neighborhoods is quite small, the possibility of dramatically reduced service is very real.
Even before Metro cuts have taken place, there is huge unmet demand for bus service, particularly in areas served by the viaduct (like the entire 34th district).
Without sustainable transit funding, we continue to face deep budget cuts. These cuts have implications whether or not you ever step foot on a bus.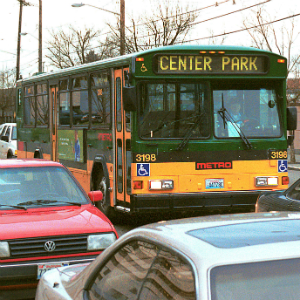 As chair of the House Environment Committee, I focus on environmental issues that includes advocacy for transit funding.
We cannot address environmental problems in a vacuum. A robust transit system is essential to decreasing the amount of carbon pollution created by our transportation system.
I will continue pushing for state funding for transit and giving local governments, like King County, the ability to fund transit at the local level.
We know public transit has a huge positive impact on communities when done correctly. Take, for example, the traffic mitigation efforts on the Alaskan Way Viaduct implemented by King County and WSDOT over the last four years:
33,000 new daily Metro riders (42% increase!)
25,000 fewer daily vehicles on the viaduct (23% decrease)
Demand for services in the corridor continues to grow
A robust transit system in the 34th district is about justice. Our seniors deserve the ability to get around on their own. People in our community who are having a hard time making ends meet deserve to be able to get to their jobs or school.
Our community as a whole, which is geographically cut off from the rest of the region deserve a transit system that serves them.
What do you think? How can we improve transit service in your neighborhood? Send me an email at joe.fitzgibbon@leg.wa.gov or leave your comments below.
– Joe
---