In May, Gov. Jay Inslee announced that more than 1,300 long-term unemployed Washington workers will get jobs over the next year thanks to $4 million in federal grants.
Last week, Inslee followed up with more good news for Washington's displaced workforce: a $6 million Job-Driven National Emergency two-year grant that will provide training and support to 1,100 long-term unemployed men and women seeking jobs in high-demand fields.
The funds from these two initiatives will be distributed across all 12 workforce development councils in our state, which will deliver the services through WorkSource career centers.
The WorkSource system is a statewide partnership of state, local and nonprofit agencies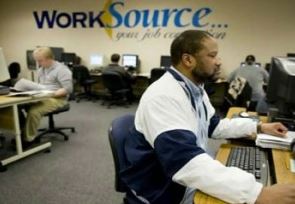 that deliver a wide array of employment and training services for job seekers and employers.
The work is coordinated at the local level by workforce development councils that include local leaders from business and labor. Services offered through WorkSource include intensive job-readiness workshops and counseling, job clubs for peer-to-peer networking, business internships, apprenticeships, and on-the-job training opportunities.
Support for attaining credentials in high-demand fields, such as health-care, life science, manufacturing, clean technology, and renewable energy is also provided.
According to the governor's release, WorkSource delivered employment and training assistance to more than 240,000 job seekers and served nearly 5,600 Washington employers last year. Each year, about 140,000 WorkSource customers find jobs.
For WorkSource locations visit go2worksource.com.
---