Texting while driving is a dangerous combination that's grabbing a lot of headlines, but it's just part of a big problem on our roads and highways, according to a preliminary look at traffic safety numbers in Washington state.
"Inattention and distraction" was the number one cause of crashes identified by the Traffic Safety Commission. That includes things like testing, talking on the phone, eating, and other actions.
The good news is, while wrecks on the road are still a major cause of injuries and deaths, Washington highways have actually gotten safer and safer over the years.
The policy gurus at the safety commission, adjusting for a growing population and the changes in miles people are driving, have charted how many deaths happen per 100 million vehicle miles traveled.
Here's that chart, and as you can see, our state's focus on seat belts, drunk driving and other safety efforts have paid off.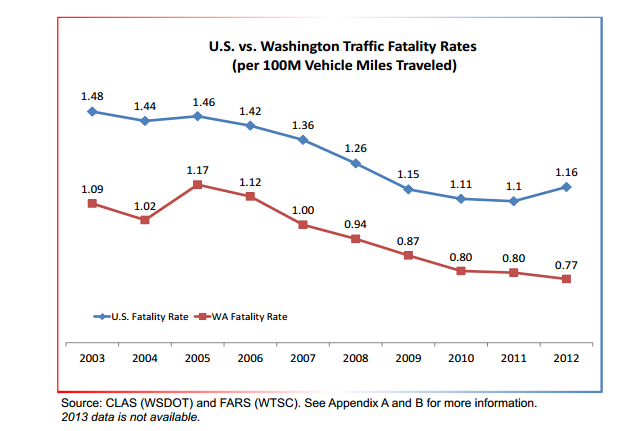 It's a different story nationally, though, and we will take a look at those numbers tomorrow.
---