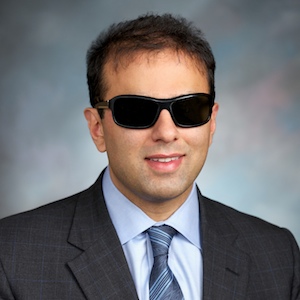 A prominent state lawmaker from King County is taking part in a bipartisan trade mission to China that includes state and local officials from around the United States.
"Washington depends on international trade more than any other state, and China is one of our biggest markets," said Senator-Elect Cyrus Habib (D-Kirkland), who was elected in November to the Washington State Senate after serving one term in the state House of Representatives. "This is an opportunity to build a stronger relationship, creating more trade and more jobs here in Washington state."
China is our state's biggest market for exports, according to the U.S. Census Bureau's foreign trade figures. The rest of our state's Top 10 trading partners are: Canada, Japan, United Arab Emirates, Mexico, South Korea, Hong Kong, the United Kingdom and India. In 2013, Washington state exported $16.7 billion worth of goods to China.
The trip is part of an effort by the China United States Exchange Foundation, whose executive director, Alan Wong, said, "CUSEF is honored & privileged to host such a distinguished group of political leaders from the United States to visit China. U.S.-China relations are the most important bilateral relations in the world, and CUSEF is committed to facilitating better understanding of our two peoples. We have great expectations that this delegation, through their personal experience gained from this trip and their respective leadership positions, will make significant contributions toward the betterment of that relationship."
Members of the delegation include:
State Senator-Elect Cyrus Habib (D-WA-48)
Lieutenant Governor Rebecca Kleefisch (R-WI)
State Assemblywoman Nicole Malliotakis (R-NY-64)
State Representative Clarice Navarro (R-CO-47)
Commissioner Bridget Gainer (D-Cook County-10, IL)
Mayor Michael Copeland (R-Olathe, KS)
Treasurer Tishaura Jones (D-St. Louis, MO)
---