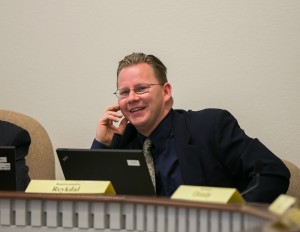 Rep. Chris Reykdal (D-Tumwater) was selected by his peers in the House Democratic Caucus to serve as vice-chair of the House Education Committee this week. The Education Committee consider bills dealing with K-12 education policies like high school graduation requirements, dual-credit coursework, and closing the opportunity gap.
"I'm excited to serve in this new position," said Reykdal. "Our state has an enormous challenge ahead of us. A major overhaul of our revenue system is long overdue if we want to ensure quality outcomes in our K-12 schools and an affordable higher education system that's accessible to all Washington students and families. I'm looking forward to working with my colleagues on finding bipartisan solutions that empower lower and middle class families and give them the tools they need to be successful."
Reykdal will continue to serve on the Finance Committee and Higher Education Committee.
The 105-day 2015 session of the Legislature opens January 12 in Olympia.
---