OLYMPIA – Last year, the Washington state Internet Crimes Against Children (ICAC) task force received more than 16,000 leads. These leads were all potential cases of children being abused and exploited, and depictions of their abuse shared over the Internet. But because of funding, the task force was only able to pursue 2 percent — that's approximately 320 leads.
Today, Rep. David Sawyer (D – Lakewood) and Sen. Pam Roach (R – rural Auburn) announced legislation that would create a dedicated funding source for the Internet Crimes Against Children task force to pursue child pornography traffickers — and more importantly, to pursue justice for victimized children.
"Every day the brave members of the Internet Crimes Against Children task force examine evidence, and that evidence is usually horrible depictions of abused children," Sawyer said. "Too often they have to see this evidence but are unable to pursue the criminals responsible because of a lack of funding. This isn't just about budgets — every one of those missed cases is a lost opportunity to save a child."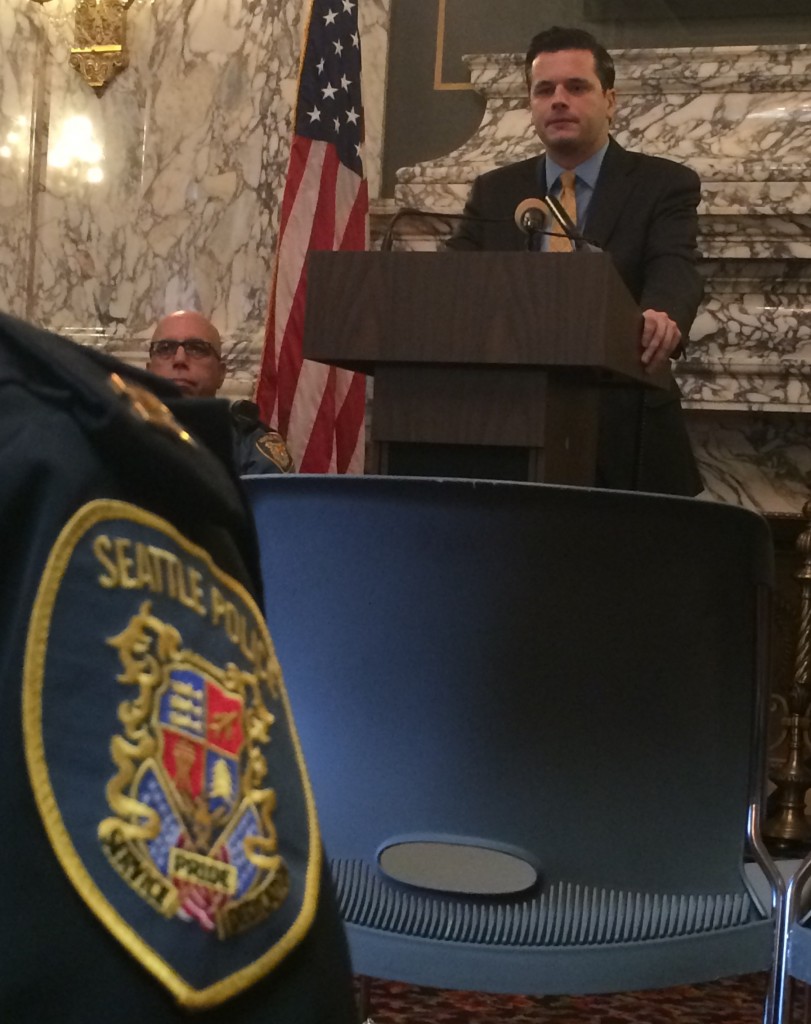 Washington state ranks sixth in the nation for the number of leads on child pornography cases, according to Captain Mike Edwards of the Seattle Police Department, who is the Washington ICAC task force commander.
House Bill 1281 would direct a third of unclaimed lottery prize money to the ICAC task force fund and impose a $1,000 fine per image or video. Roach's Senate Bill 5212 would direct up to $2 million of unclaimed lottery money.
The legislation is modeled after Alicia's Law, a national campaign by PROTECT to pass laws dedicating funding to ICAC task forces in every state.
Alicia Kozakiewicz, the namesake of the national campaign and a survivor of Internet luring, abduction and abuse, joined today's press conference and testified in the House Public Safety Committee hearing.
"I'm here today because the ICAC Task Forces were there for me," she said. "I was the needle in the haystack. I received the miracle. Because of that, I feel a moral obligation to help save as many other children who are subjected to abuse."
---