Welcome to my E-Newsletter. I appreciate you taking the time to read this. Within the last couple of weeks we have seen a flurry of activity here in the Legislature as we near the cut-off date for policy bills to be heard in committee. Soon we will be on the floor full time, voting on the bills which have made it to this significant halfway mark.
I have included information on higher efficiency standards for appliances and a strategy for closing down coal plants. There is also some information that provides a summary of the challenges we are facing regarding the operating budget.
Thank you once again for being involved in the legislative process. I hope you will continue to send me your thoughts, insights or concerns.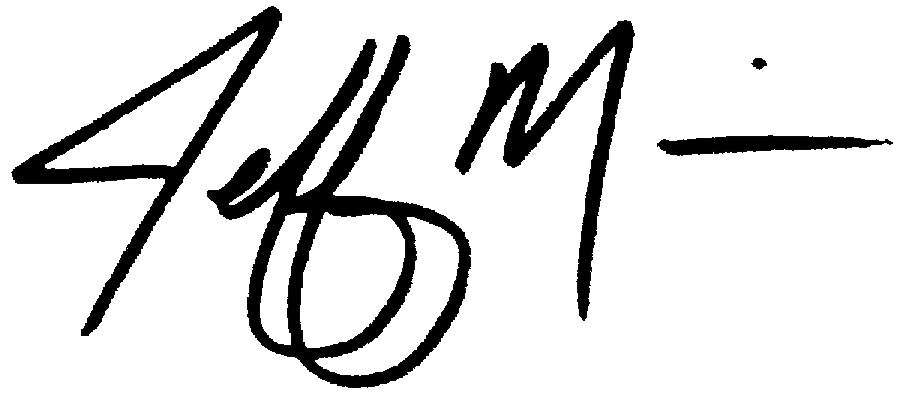 My first bill passed by the 2015 House of Representatives
This week I'm proud to update you that the House passed my bill to set higher efficiency standards for appliances sold in Washington.
My bill, House Bill 1100, will require appliances be manufactured with better energy saving mechanism in order to be sold in Washington. Our appliances waste unused energy, and this is costly for Washington families and our environment.
Additionally, neighbor states like California have already beat us to establishing higher efficiency standards. If we don't catch up, then we will see Washington become a dumping ground for low-efficiency, outdated appliances that manufacturers can't send to market in other states.
My bill is now sent on to the Senate.
Creating an 'exit strategy' for coal plants
Last week I introduced a bill that would give state utility companies a pathway for closing down coal plants and phasing out coal-fired energy generation.
Despite state, federal and consumer pressures, the transition for utility companies to end coal energy generation is more complicated than simply closing coal plants. The problem is, the market instability and financial burden caused by the removal of a large energy source eventually falls on consumers, and they see their rates skyrocket.
If we expect our utility companies to end their use of coal, we need to give them a viable exit strategy that protects consumers.
Many coal plans, like the well-known plant in Colstrip, Montana, are owned by multiple entities, and none can make unilateral decision about the future of any plants. However, House Bill 2002 would offer investor-owned utilities that operate in Washington like Avista, Pacificorp, and Puget Sound Energy would be offered a legally-approved mechanism for private financing to pay for the closure and environment mitigation costs should all owning parties agree to close the plant.
The closure and ensuing costs would be financed by low-interest, 30+ year bond that are slowly paid back by customer rates. The mechanism enables a transition away from coal with a minimum impact on the bills of customers like you.
My proposed legislation wouldn't force the closure of any plants. Instead, it simply provides a cost-effective pathway for utilities to do it themselves.
Our Budget Problem
The House and Senate approved a strong bipartisan supplemental operating budget that's on its way to the Governor for his signature. This bill makes small but important adjustments to our current budget. We're addressing critical needs in mental health and foster services. We're also paying for the extraordinary costs we incurred with the Eastern Washington wildfires and the Oso landslide. The Legislature will make additional changes to the current budget before the session is over, but the much bigger challenge will be writing the next two-year operating budget.
My colleague and House Appropriations committee chair Rep. Ross Hunter has a good summary of our budget problem here.
The bottom line: in order to balance our budget, we're likely looking at some budget cuts and some new revenue. Cuts alone will not solve the problem. We've cut over $12 billion in services since the recession and the state is paying the price for those cuts. And as you can see in the chart below, about two-thirds of our state budget is protected from cuts, which narrows our options to other major services like higher education, corrections, and human services.
I'll be working with the budget writers over the next few months to ensure we pass a responsible operating budget that invests in education, strengthens our communities, and protects the safety net.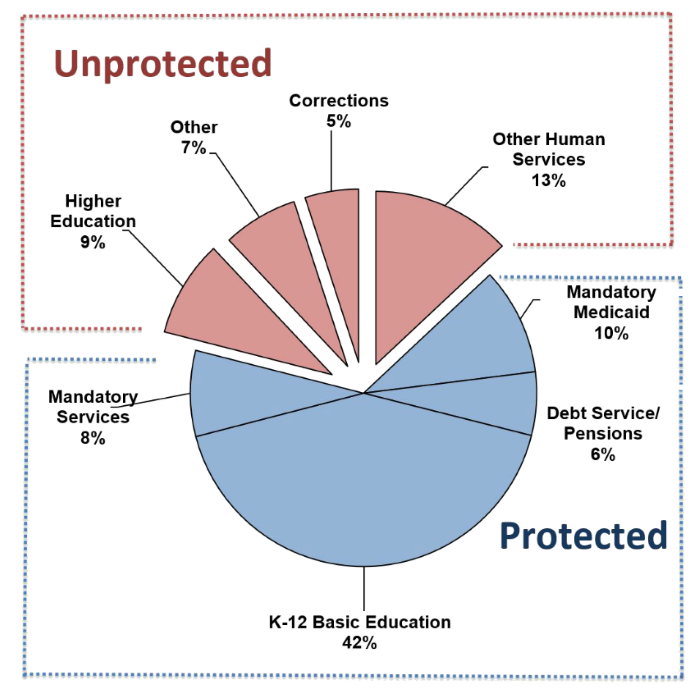 OTHER NEWS:
State budget problem: Without taxes, something has to go (News Tribune)
Inslee looking to California for carbon-cap lessons
Editorial: Oil Train Safety is Job 1 (Columbian)
Editorial: Value in all-day kindergarten (Everett Herald)
Editorial: Vaccine opt-outs need to be curbed (Olympian)
Editorial: Cost shouldn't prevent humane mental health care (Bellingham Herald)
Editorial: Mentally Ill Need State's Aid (Columbian)
Editorial: Crack down on state's labor, wage scofflaws (Spokesman Review)
---