Social emotional learning needed for our children
Education and mental health stand out as two of the most important issues facing the legislature this session. In an effort to address their intersection, I've been working on legislation that is focused on social emotional learning (SEL).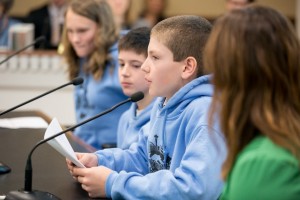 Students today face life stresses that can impact their classroom learning. Issues like homelessness, bullying, family trauma, and so many others can lead to increased stress and decreased academic achievement. By teaching students the emotional and social skills to better cope, we're giving our children greater resiliency, mental well-being and valuable skills for work and life.
The legislation, HB 1760, has broad bipartisan support, with Sen. Steve Litzow sponsoring the companion bill in the senate, and over 30 organizations have lent their name in support, including the Washington State PTA, National Alliance on Mental Illness (NAMI), Equity in Education Coalition, League of Education Voters, as well as school psychologists, social workers and counselors.
Many individuals and groups came to Olympia to testify on behalf of my legislation. Please watch the video below to see the powerful and emotional testimony given by those who understand the value and importance of SEL.
---
Senate releases transportation plan
I was excited to see the Senate release a new proposed transportation package with bipartisan sponsors last week. The House of Representatives passed a comprehensive package last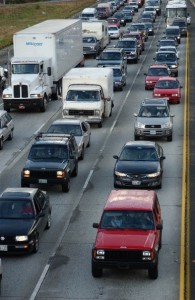 biennium, and we have looked forward to action from the Senate on this important issue. Their initial proposal includes funding for projects like I-405, SR 520, SR 167 and SR 509 as well as much-needed multimodal investments.
While this progress is commendable, their initial proposal still needs a lot of work to pass out of the Senate. There is still debate over several provisions, such as new policies that may hurt workers and the environment.
A transportation investment package is critical to our economy. I promise to be a vocal advocate as the transportation package discussions continue to work through the legislature.
---
Come visit me in Olympia
It's been a pleasure meeting with all of the constituents who have made it down to Olympia this session. Getting the chance to speak with you about the issues that matter most is truly rewarding. If you're planning on visiting the legislature, please be sure to reach out to my office to schedule some time for us to meet!
Thank you again to all of those who lend their voices to the democratic process. It is truly an honor to serve you as your state representative.
PO Box 40600, Olympia, WA 98504 * 360-786-7894
Email: tana.senn@leg.wa.gov * Legislative Assistant: William Parmer
---