Dear friends and neighbors,
The House and Senate have now released their operating budget proposals for the 2015-17 biennium. As we move into the budget negotiations between the chambers, I want to share some of the highlights of a House budget that honors our promises to the people who are counting on us: the developmentally disabled and their caregivers, foster children, young students, single parents, seniors, veterans, and middle-class families.
They are counting on us to approve a budget that shows commitment to funding education, social services and healthcare, mental health, and foster care services.
The House Democratic Budget for a Better Future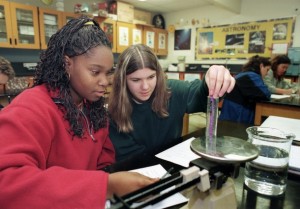 I am proud to have voted "yes" on a House budget that moves Washington forward. It narrows the income inequality gap, keeps jobs in our communities, and protects public health and safety resources. By investing $3.2 billion in our kids and teachers in K-12, we are honoring our promise to amply fund public education, fund teacher COLAs and health benefits, and move toward equal access to a high-quality education for all our students.
As a member of the House Higher Education committee, I have fought hard to freeze college tuition while ensuring the stability of the GET college savings plan, and this budget extends the 2013-15 college tuition freeze into the 2015-2017 biennium while expanding funding for College Bound, the State Need Grant, and Opportunity Scholarships.
The budget headed to the Senate is not perfect. We are struggling to fund education for highly capable children at the levels that makes the learning process challenging and interesting for gifted students. We are modifying the implementation of Initiative 1351, creating small class sizes for grades K-12, because the state does not have the necessary $4 billion to fully fund it.
However, we are making significant investments in reducing class sizes in grades K-3, where the research shows we get the most bang for our buck in academic improvement. We do not have an equitable distribution of resources back to local jurisdictions to provide critical services needed in our communities.
The Senate Republican Budget of Lost Dreams
Meanwhile, the Senate Republicans released a budget that feels like it's stuck in pre-Great Recession gear. Their Budget of Lost Dreams falls short on meeting our obligation to amply fund K-12 public education while shredding the higher education financial aid and institutional funding budgets with the false promise of lowering tuition. Theirs is a budget that pretends there are no consequences to local communities from losing a total of $900 million raided from the public works trust fund since 2013.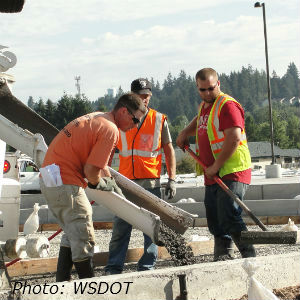 It is a vindictive budget, refusing to honor already-negotiated state employee contracts and denying teachers and other public employees access to health benefits that have been deferred since 2011. But perhaps most painful is the way this Senate Republican budget turns a cold shoulder to the poorest families and working people of our state, depleting cash assistance to needy families and cutting programs that give kids and working parents food assistance.
Our Class Project
Starting in our first term in 2013, my class of Democratic legislators has had a Class Project on budget priorities. We got together this year with the 2015 class members and made our joint class project all about kids.
From newborns to high school graduates, every child needs us to be their champion for the funding they need to grow up safe and healthy. It's their future we need to build. Here are some of the highlights of this year's Sophomore-Freshman Class Project that made their way into the House budget we just approved:
$32 million for the Temporary Assistance to Needy Families (TANF) Program
$2 million for support services to homeless youth
$2.9 million for Breakfast After the Bell Program
$35 million to Child Care for 12 months
$9.5 million to State Food Assistance Program
$16.4 million in cash assistance to single parents for rent, childcare and meeting basic needs
Keep Our Eyes on the Future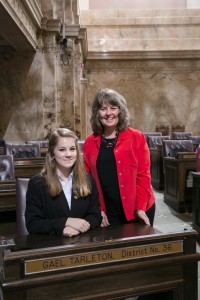 The reason why we do this work is to build a better future for our next generation of parents and leaders. Judging from the students who have been in my office as pages in the last few weeks, we have every reason to believe that the future of our state will be in good hands.
Most recently, Reilly Carney-Woods, who attends McClure Middle School in the 36th District, served as a Page in my office. It is students like Reilly, who take the initiative to participate in our democratic system of government, that makes our work as legislators so rewarding.
The Finish Line
We'll be returning to Olympia to finalize budget deals, a transportation revenue package, and a capital budget that collectively must confront the effects of climate change for our waters, lands, and way of life.
I am hopeful that these budgets will give us a responsible path forward so that all our people believe in the chance to build a better life for themselves and their children and grandchildren.
---