A couple of weeks ago, the House released our budget that puts us on the path to fully funding education and fixing many of the holes left from the Great Recession! I was putting together a message to share some details on how the House plans to fund education when the Senate surprised us with the release of their own budget. So for this week, I want to compare the two budgets, highlighting the staggeringly different vision each chamber has for Washington's K-12 and early learning programs.
K-12
Funding for the K-12 system is one of the most critical things we must do this year—and that's what I am down here to do! While I don't take it lightly to propose new revenue, I support the House budget to raise necessary revenue to meet our billions of dollars of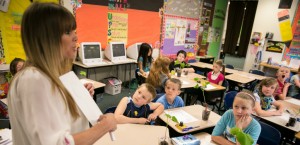 education obligations. Otherwise, we would be cutting deeply into critical safety net supports.
In an effort to meet the legislatures' constitutional obligations without asking the uber wealthy to pay their fair share:
The Senate developed a scheme by which districts could receive their increased materials, supplies, and operating costs (MSOC) money, but ONLY if they decrease their local levy base! Proposals like these are unacceptable, especially for our district! The House budget has no such requirement; it simply gives the school districts the MSOC money they need!
The Senate nearly completely funds education using revenue from marijuana sales…and at a level far above any of the revenue projections!
We fund a class size reduction for K-3, pay for all day kindergarten, and give a boost to our teacher cost of living allowances which were approved by voters. But while we give teachers the pay raise they deserve, the Republican budget does the bare minimum. After six years, I think teachers deserve to have equal compensation and should get their pay.
Early Learning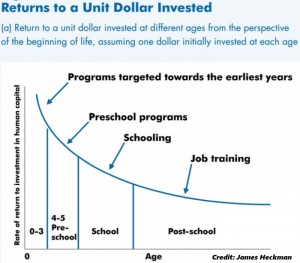 Taking a huge step for our state, the Early Start Act will expand access for low-income families and improve the quality of our state's early learning system. As we focus on the importance of educational outcomes, this is one of the best bangs for our buck!
The House budget fully funds the Early Start Act and includes an important 12-month eligibility requirement. While the Senate has shown positive interest in Early Start, their funding proposal misses the mark to the tune of roughly $100 million dollars.
Higher Education
College should be affordable and accessible for all students. However, tuition rates in Washington State have increased, on average, 9.6% each year for an entire decade, putting higher education out of reach for too many families. The State Need Fund does not cover nearly all that qualify with over 32,000 students on the waiting list.
The universities were forced to increase rates in response to decreased state funding during the recession. They rely on tuition to pay the bills, and it can't simply be cut without more funding coming from us in the Legislature.
The House budget freezes tuition rates, and provides institutions of higher education the money they need to continue to educate our students. In contrast, the Senate lowers tuition by 25%, backfilling part of it by dramatically decreasing the State Need Grant–leaving those most in need of financial support out of luck.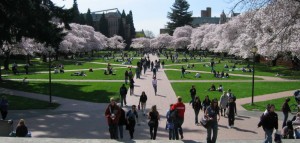 Looking ahead, as the House adds new revenue, we are proposing an increase in funding for the State Need Grant, scholarships for technology fields, computer science programs, needed medical residencies and loan repayment. This will help more young adults graduate college without crippling school debt and aids our growing high-tech industry so they can hire needed local talent.
The differences between these two budgets is clear. By properly funding education and other important programs like Early Start and frozen tuition rates, the House has created a vision for Washington's future.
Closing
I hope this breakdown of the House and Senate Education budgets has been helpful! Next week we'll take a look at the House and Senate approaches to several other topics. Thank you for all the advocacy e-mails, phone calls, and letters I've received over the past few weeks; making your voice heard is essential to the work we do here. If you find yourself down in Olympia, feel free to drop by my office!
---