House Transportation proposal good for our District
Thank you for taking the time to read my E-Newsletter. We have just about a week and a half left of the regular Legislative Session. This week the transportation revenue proposal was unveiled by the House Transportation Committee.
As the longest-serving member on the House Transportation Committee, I am happy to report that this proposal recognizes the vital project needs in the 40th legislative district. In total, the revenue proposal includes $39.9 million for seven projects in the district.
I'm particularly glad to see $3.5 million set aside for the Guemes Channel Trail. This is an important project for the City of Anacortes. There are seven projects that address much-needed projects for the district's highways – including the I-5/Slater Road interchange; local projects – such as the Burlington North overpass replacement; and bike and pedestrian projects – including the Guemes Trail and the Washington Park to ferry terminal trail.
I was also able to include a study on the feasibility of using federal dollars out of the "EB-5 Immigrant Investor program" to build a new, safer ferry for the Anacortes-to-Sydney route. The study is due to the Legislature by Dec. 1, 2015.
House and Senate transportation budget writers will now negotiate a final budget for a vote by both chambers, which is expected toward the end of the regular legislative session which concludes on April 26th.
Here's a list of 40th district projects in the House proposal:
Highways
I-5/Slater Road Interchange:                                       $20,000,000
Sharpes Corner Vicinity Intersection:                         $13,000,000
Bike/Pedestrian
Washington Park to Ferry Terminal Trail:                 $750,000
Trestle – Park & Ride – Trail:                                       $250,000
Guemes Channel Trail:                                                 $3,500,000
Local programs
Burlington N Overpass Replacement:                        $2,000,000
Mackaye Harbor Road Relocation Study:                 $350,000
What would we do if an oil train derailed in Washington?
The Federal Emergency Management Agency (FEMA) recently envisioned a scenario where an oil train derails and explodes in Jersey City, near New York City, creating a 300-foot fireball and killing 87 people. While this was just an exercise to prepare for a worst-case scenario, a spokeswoman for the U.S. Department of Transportation said this type of incident is a "real possibility and a very real concern."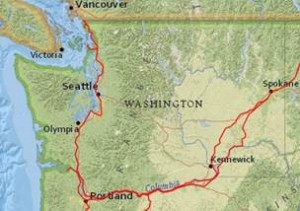 In fact, in 2013 a train derailment in Quebec killed 47 people and demolished a city center, leaving a community devastated. Washington is certainly not immune from having an oil train disaster here. As you can see from this map of oil train routes in Washington, trains carry oil across our state, through our densely populated urban areas and sensitive natural habitats.
In the last few years, there has been a dramatic increase in the amount of crude oil that is hauled around the country on trains. With that increase has come a corresponding increase in the number of oil spills from trains.
More crude oil was spilled in train accidents in 2013 than in the previous 37 years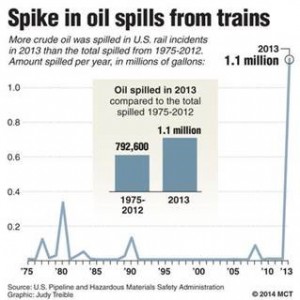 combined. And since just mid-February of this year, there has been a rash of oil train derailments, including one in West Virginia which forced hundreds of families out of their homes, sparked massive fires and leaked oil into a nearby river. Another spill occurred in Illinois on the same day we first passed the Oil Transportation Safety Act out of the House.
While FEMA is working at the federal level to prepare to respond to the increasing number, we passed legislation this week out of the House to help our local communities and first responders prepare for the sharp uptick in oil-transporting trains.
The bill that passed the House this week addresses many of the potential shortfalls in our current preparedness and response efforts including:
Assuring the Oil Spill Prevention Program is fully funded by requiring that the barrel tax, which is currently only paid for oil that comes in on ships, also be paid for oil that is carried by train and pipeline, and by raising the barrel tax from 4¢ to 8¢ per barrel.
Requiring advance notice for oil shipments so that if there is a derailment, our first-responders can arrive at the scene of the accident prepared for the specific challenges of a crude oil disaster.
Making sure that oil transporters carry enough insurance to be financially solvent in the case of a spill or accident.
When an oil spill does happen on land or at sea, the consequences can be devastating.  We must meet this level of hazard with the appropriate levels of safety and preparation.
The time to take action on oil transportation safety is now, before disaster strikes. The bill is now going back to the Senate where we are hopeful that they will put safety above partisanship and pass the bill to give Washington communities the transparency and resources they so desperately need to be prepared in the event that a train does derail.
Thanks again for taking the time to read about what is happening down here in Olympia. As always, I welcome your phone calls, letters and emails. Your valued input is critical in the decision making process. I hope you continue to stay in touch. It helps me to better represent you.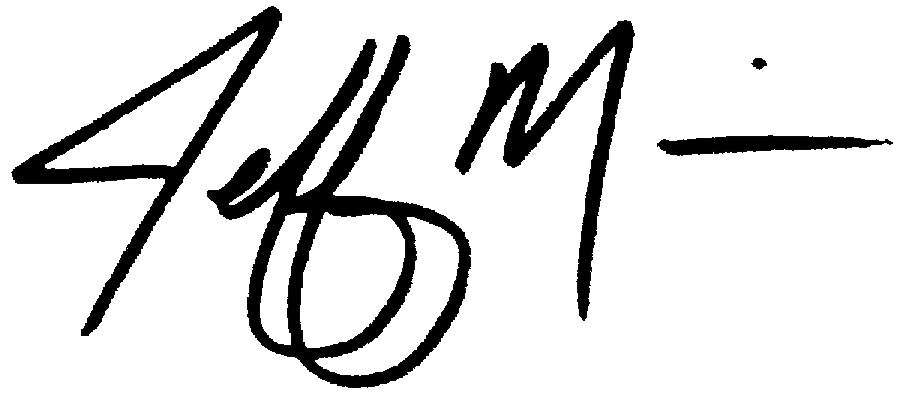 Jeff Morris
---