Meet us in the Middle
Last week, Senate Republicans released a budget that continued to underfund teacher compensation and held other public employee contracts hostage in exchange for a wish list of anti-union legislation they were not able to pass during the regular session.
Yesterday, House Democrats received public input on a revised budget that marks a significant compromise in negotiations, and now it's time for Senate Republicans to meet us in the middle.
Our new budget reduces spending by $450 million and reduces new revenue by more than $900 million from the original proposal but still maintains a core set of investments.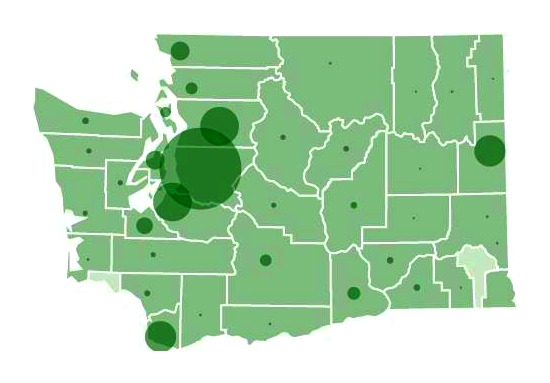 To make investments in K-12 and Higher Education we have proposed a modest capital gains tax on the sale of corporate stocks, bonds, investment property and other high-end financial assets. The proposed rate would be among the lowest in the country, putting Washington on par with states like Mississippi, Alabama and Utah. By impacting only the wealthiest 32,000 Washingtonians it would restore balance to our state's regressive tax system.
House Democrats will continue to work in good faith and make moves toward the middle. For more information on the negotiations take a look at this article in today's Everett Herald, close the gap with capital gains tax.
Key differences between House & Senate budget proposals:
K-12: The House invests $100 million more for McCleary, $150 million for teacher COLAs.
Early Learning: The House invests $115 million more for our young learners.
Higher Education: The House has a responsible plan to invest in higher education and increase accessibility.
Mental Health: The House complies with the court-ordered Trueblood decision and funds competency restoration services, investing $50 million more in mental health care than the Senate.
Human Services: The Senate Republican budget includes dozens of cuts and fails to improve services suffering from drastic cuts during the Great Recession, resulting in $167 million difference between the budgets.
The Short End of the Stick
You may have seen an Op-ed I submitted to the Everett Herald last week, where I asked "why do Senate Republicans insist on giving the people that work for us the short end of the stick?"
Little did I know, "The Short end of the Stick" is an actual award public school employees at Western Washington University are handing out to retiring workers.
Marty Hitchcock, a former Administrative Services Manager was last year's lucky winner: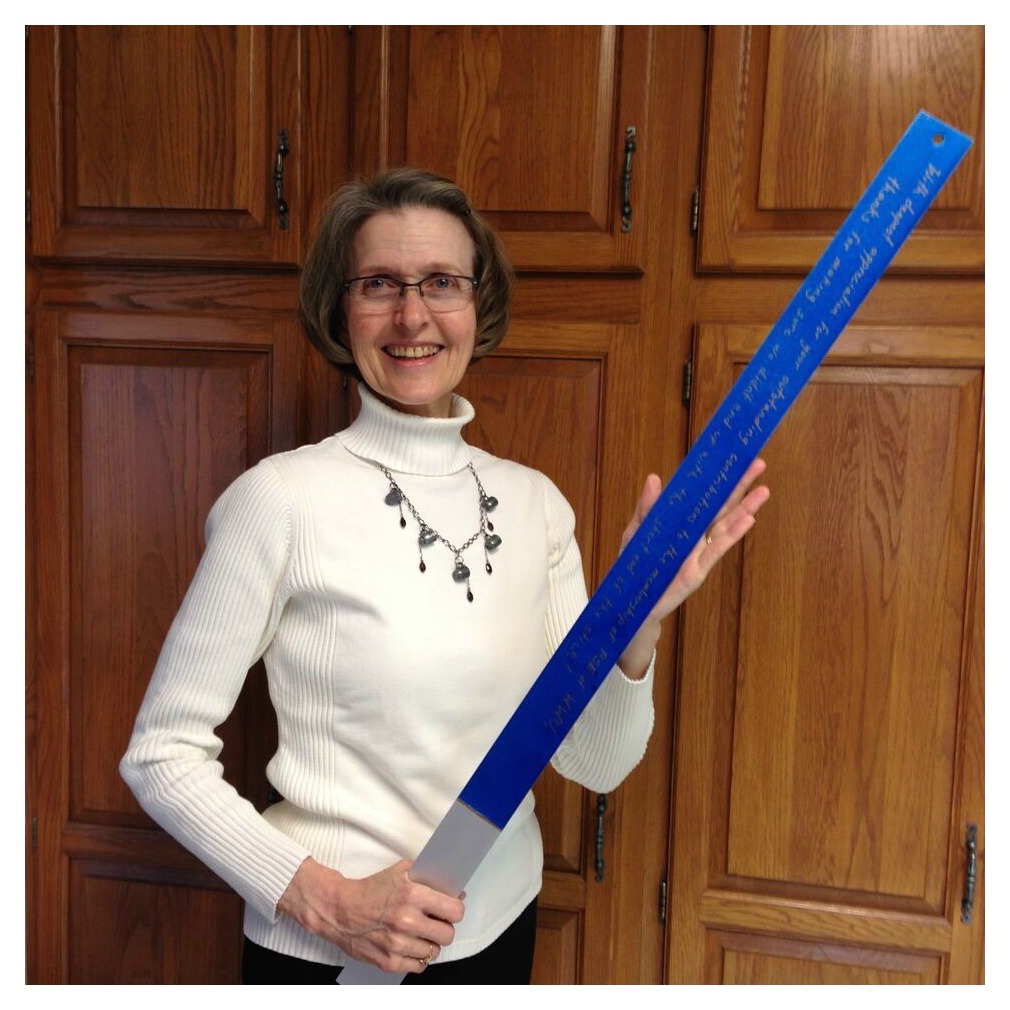 Here's another response that really struck me:
"Going without increases since 2008 has been hard, I started out in 2008 with money in savings.  Currently I have limited savings, (less than $800) and have borrowed against equity in my house which is not paid off.  I certainly hope I can clear some of this debt before retiring in the next 4 years, if I am able.  I may have to work many more years to make up some of the loss of earnings.  I really did not plan to work until age 70."
Our public employees have not received a cost of living adjustment since 2008. During that time the buying power of their paychecks has decreased by 16 percent! For most employees the contracts they bargained with the Governor would raise wages by 4.8 percent over two years. They're not asking for much, let's not hold them hostage.
Lawmaker Pay Raises
During budget negotiations lawmaker pay raises have received considerable attention and I think it's an important conversation.
Salaries for state elected officials are determined by an independent citizen's commission, created specifically to remove this authority from the Legislature.
As lawmakers, we have no say in the decisions they make – a process I support completely. Lawmakers should not have the ability to vote for their own pay raises.
However, speaking only for my salary, I cannot accept the 11.2% increase while the state still has a long way to go to adequately pay our teachers and state employees.
I will be returning my increase back to the state treasurer until teachers and public employees receive their long overdue COLA's.
That said, I respect the decisions made by the other 146 lawmakers – each with their own personal situations. More and more this job is becoming a full-time position with interim committees and district meetings. Many of my colleagues take an unpaid leave of absence to serve in the Legislature. For others, the legislative salary is their only income, and supporting a family on $42,106 is no easy task.
Progress on Jobs
The House and Senate have both passed legislation that will give Marysville, Arlington, and Lake Stevens an important economic development tool.
SB 5761 gives these local governments the ability to exempt new manufacturing or industrial facilities from the local share of the property tax for up to 10 years.
The bill has strong accountability provisions, including job requirements and may prove to be a useful pilot program. To qualify for the tax incentive firms will have to create 25 or more family wage jobs.
---