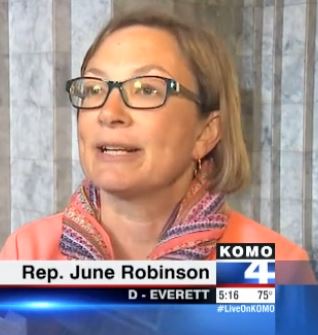 Recent reports show that nearly 11 percent of kindergarteners in Washington do not have up to date vaccination records on file with their schools.
In this KOMO News report, Rep. June Robinson discusses the personal belief exemption and her work to increase immunization rates in Washington.
Rep. Robinson introduced a bill during the 2015 legislative session to eliminate the personal belief exemption. The bill, HB 2009, did not pass.
---