Dear Neighbors,
The legislative session is finally over!  It took us much longer than we anticipated to reach an agreement but I am pleased that we passed a bipartisan budget that makes new investments in K-12, early learning, higher education, mental health and other vital services.  We were able to make these critical investments by an improved revenue forecast and $425 million in new revenue by closing tax loopholes.
OPERATING BUDGET
This session was a definite win for education across the board with benefits that will impact lots of people, from our youngest Washingtonians in Early Learning, to K-12 kids and teachers, and even college students, who will see tuition reductions.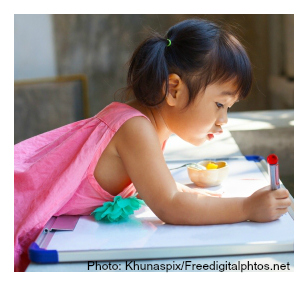 Early Learning – Quality early learning is the best investment we can make to close the opportunity gap. With $159 million in early learning investments, the budget improves outcomes for kids, expands Early Childhood Education and Assistance Program (ECEAP) enrollments, and stabilizes Working Connections Child Care eligibility.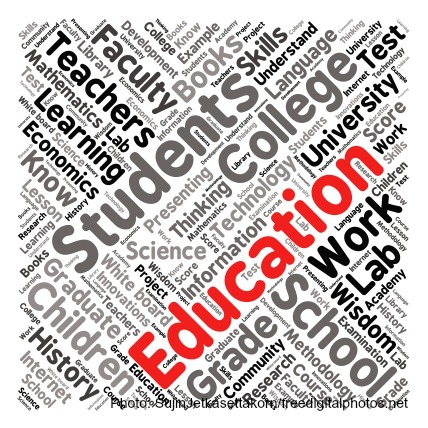 K-12 Education – This budget makes the largest increase in school funding in state history. The $1.3 billion new investments in K-12 will go toward K-3 class size reduction, all-day kindergarten, maintenance, supplies, and operating costs (MSOC). This investment puts us on the right path toward fully funding basic education and meeting our McCleary decision obligations.
Teacher COLAs – Paying teachers adequately is vitally important to providing a high-quality education. We restored the I-732 cost-of-living adjustments and added another $157 million in funding teacher COLAs to help educators make up lost ground on their earnings during the Great Recession. Additional investments are also made to ease health care premium costs for all K-12 employees.
Higher Education – ALL college students will receive a 5 percent tuition reduction for the 2015-16 school year. For 2016-17, students at UW and WSU will receive an additional 10 percent reduction and students at the regional schools will receive an addition 15 percent reduction. The state will also invest an additional $41 million in scholarships for high-demand majors in science, technology, engineering, math and health care (Opportunity Scholarship). Additional investments are made in computer science and engineering programs at UW and WSU.
Click here for information about impacts of tuition reduction to the GET program.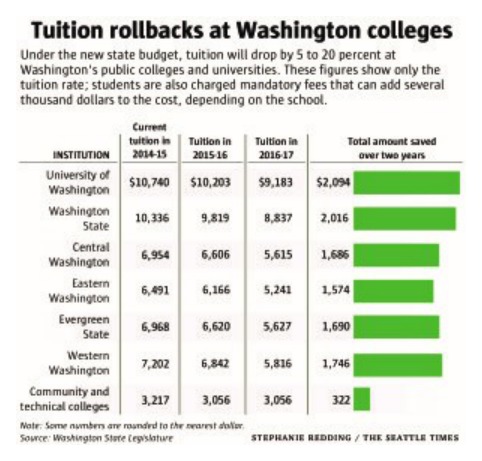 Other budget highlights include:
Mental Health – We invested $100 million in funding to make much needed improvements to the mental health system to better serve those most in need.  We also funded training for law enforcement to increase their ability to work more effectively with persons with mental illness.
Safety Net–This budget restores $31 million to the TANF program to help struggling families and $11 million to the State Food Assistance program and Emergency Food Assistance.
State Employee Contracts – State employees saw their pay frozen during the Great Recession, and some even saw their pay cut by 3 percent. Public employees are the backbone that make our state run smoothly and efficiently. Their commitment to public service is part of the reason why Washington is such a great place to live and work. The Legislature fully funded the negotiated state employee collective bargaining agreements.
Foster Kids – Some most of our most vulnerable youth in our state are those who have grown up in the foster care system.  Our budget provided assistance to these youth who need additional support to help complete high school and transition to college and/or careers.
State Parks – Outdoor recreation generates $21.6 billion in economic activity and employs 199,000 people each year. State parks took a big hit during the recession, but we fought for $20 million in new funding for our state parks.
Additional budget details are available at: Leap.wa.gov & Fiscal.wa.gov
____________________ 

TRANSPORTATION PACKAGE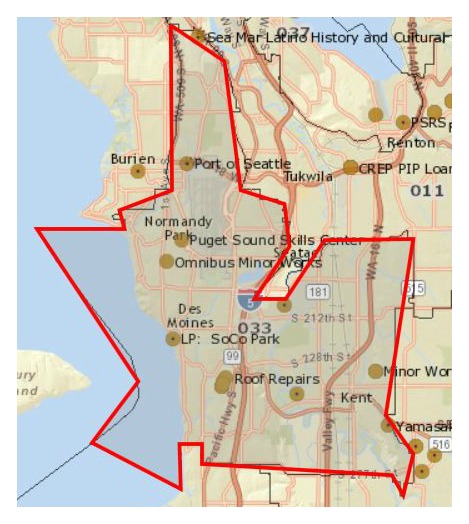 The Legislature passed a bipartisan multi-modal transportation package that invests more than $16 billion for new and existing projects throughout the state. Some of the highlights that will reduce congestion and improve mobility in our district include:
Completion of State Routes 509 (from SeaTac to I-5) and 167 (4-lane alignment between I-5 and Tacoma).
Grade separation of South 228th Street over Union Pacific railroad tracks.
Widening of Interstate 405 from Renton to Bellevue.
Construction of an eastbound off ramp on State Route 518 at the Des Moines Memorial Drive.
These projects are vital for 33rd District residents to get where they need to go more quickly, but also to improve the overall economy of our area.
For more information on each of these projects, please go to https://fiscal.wa.gov/BudgetTProjList.aspx
____________________

CAPITAL BUDGET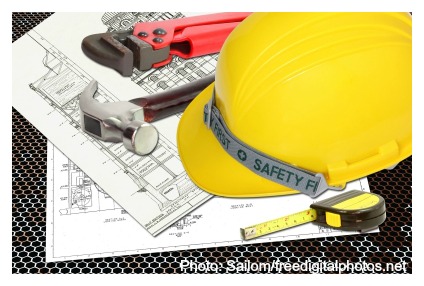 The state's new $3.9 billion construction budget will create up to 44,000 jobs across Washington state to build schools, universities, mental health facilities and parks. Some of the projects in our district include:
Puget Sound Skills Center in SeaTac: Constructing a new Health Sciences Building to accommodate programs in high-demand fields such as Dental Assisting, Nursing Assisting Certified and a new Biomedical program.
Woodmont Recovery Center: Create a Health Care Recovery Campus, which will include an Evaluation and Treatment (E&T) inpatient psychiatric facility, inpatient and outpatient detoxification facility, and office space for medical, dental, pharmacy and behavioral health treatment.
SeaTac International Marketplace & Transit‐oriented Community: Redevelopment could include approximately 600 new multi-family housing units and up to 50,000 square feet of commercial space, including the International Marketplace and special gathering space open to the public to celebrate the region's cultural diversity.
South 228th Street Inter‐urban Trail Connector: Construction of an 1,800 foot long, shared-use bicycle lane near the south edge of S. 228th Street, from the Interurban Trail west to 68th Ave S. (West Valley Highway).
Vantage Point Senior Apartments: Construction of a 77-unit, federally assisted public housing development for seniors and persons with disabilities on Benson Hill in Renton.
Des Moines Beach Park Picnic Shelter and Restroom: Rehabilitation work to the 1920s picnic shelter and the 1940s restroom.
Highline Community College: Renovating Building 26 for the Health and Life Sciences programs. This renovation will include a comprehensive interior remodel of program spaces, demolition of two faculty buildings that are in poor condition, a new addition to add program space and faculty offices and site improvements.
Criminal Justice Training Commission: Preserving buildings on the Washington State Criminal Justice Training Commission campus located in Burien. Buildings include two office and classroom buildings, three dormitory buildings, firing range, mock scene building, and facilities warehouse.
For more information, please visit https://fiscal.wa.gov/CapitalMaps.aspx
____________________
I look forward to spending more time in district, and am available to meet for coffee to chat about issues that are important to you. Enjoy the summer!
Sincerely,

---