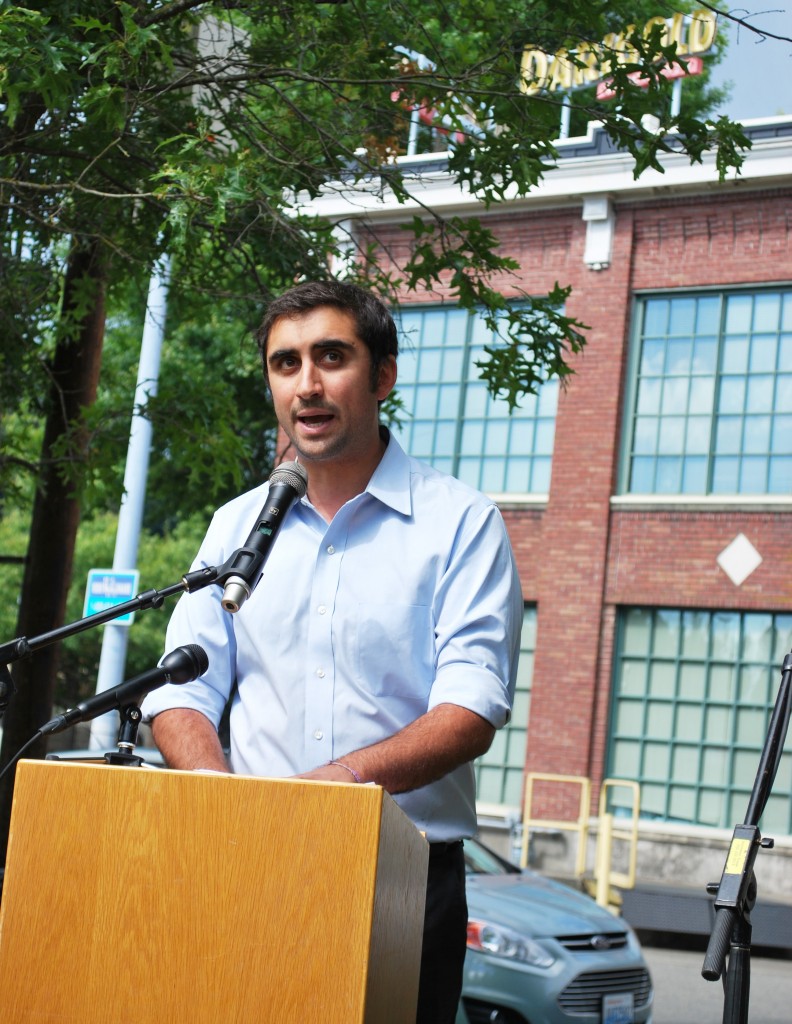 OLYMPIA – Yesterday Rep. Brady Walkinshaw (D – Seattle) joined Washington dairy workers and their advocates outside Darigold headquarters in Seattle and committed to fight for stronger, smarter workplace safety regulations for Washington dairy farms in the upcoming legislative session.
Among the group was Nubia Guajardo, the widow of a man who died during his night shift at a dairy in Mabton, Wash., just south of Yakima. Her late husband, Randy Vasquez, drowned last February when his front-end loader slipped into a manure pit. An investigation by the Washington State Department of Labor and Industries found there were no warning signs or fences around the manure pit.
Vasquez and Guajardo had three children.
"We can work to prevent future tragedies," Walkinshaw said. "Working on a dairy farm should not be one of the most dangerous jobs in Washington. Other states have taken action to increase safety, and we can too."
The industry's injury claim rate is 73 percent higher than the rate for all other Washington injuries.
Walkinshaw plans to address the lack of safety regulations at dairy farms during this upcoming session. He is beginning the process of working with partners to develop policy proposals that will increase safety and decrease injuries. Proposals may include comprehensive dairy inspections by L&I, increased safety training for working and ensuring work places have proper signage and fencing to prevent accidents.
---