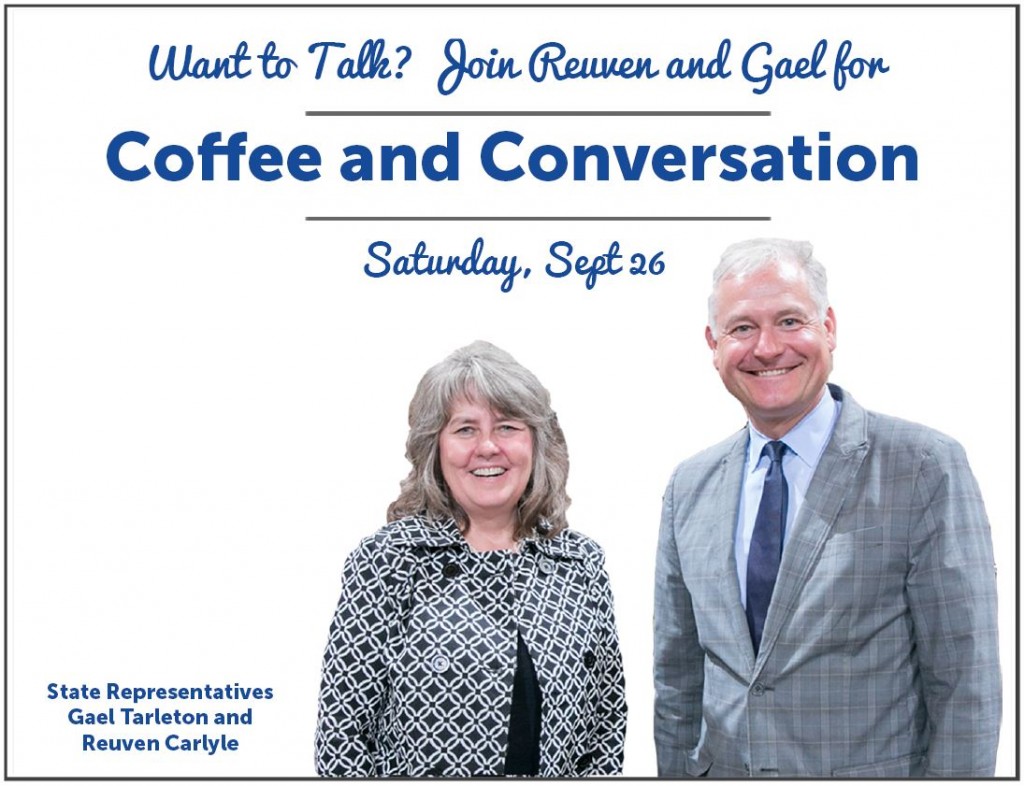 You're invited!
State Representatives Gael Tarleton (D-Ballard) and Reuven Carlyle (D-Queen Anne) will host "Coffee and Conversation" in four Seattle neighborhoods this Saturday.
The northwest Seattle lawmakers would like to hear from residents of the 36th legislative district – Ballard, Queen Anne, Magnolia, Belltown, Fremont, Phinney Ridge, Greenwood, and Blue Ridge – about the issues they care about.
The representatives will give a brief recap of the 2015 legislative session and highlight some of the challenges facing the state Legislature when it reconvenes in January. A large portion of the discussion will then be devoted to questions and comments from the participants.
Coffee and Conversation schedule for Saturday, September 26, 2015:
No RSVP necessary. Members of the community are welcome to join the discussion at any of the locations.
---