Rep. Jessyn Farrell joined King County Executive Dow Constantine as he announced a new initiative to increase investment in affordable housing around future light rail stations.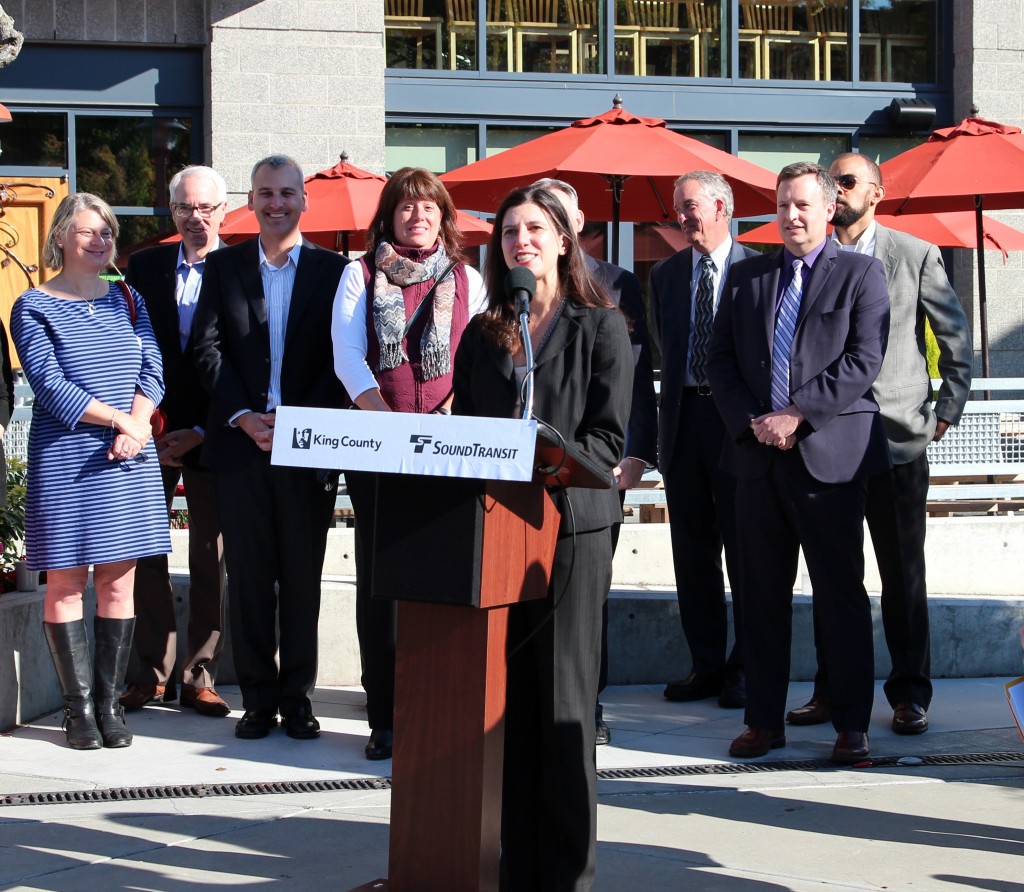 The Executive's new Transit Station Housing and Development Initiative will create transit-oriented developments around the light rail stations that Sound Transit is currently building around the Puget Sound region. These developments will include a mix of uses, including housing, shopping, schools and job centers.
Part of the funding for the new initiative will come from funding for Sound Transit 3 (ST3)should the ballot measure pass. Rep. Jessyn Farrell was instrumental in making sure that workforce housing would be built around light rail stations. She was the chief advocate for creating the workforce housing funding when the legislature authorized the ST3 ballot measure.
"I am excited to be working with state, regional and local leaders to use innovative solutions, like transit-oriented development, to address the housing affordability and congestion issues that plague our region," said Farrell.
---