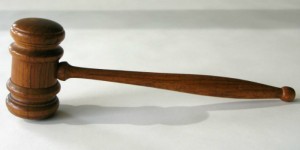 OLYMPIA – Reps. Kristine Lytton and Steve Tharinger have been chosen to fill chairperson vacancies for two budget-related state House of Representatives committees.
Tharinger (D-Dungeness) will become chair of the Capital Budget Committee immediately, filling the vacancy left by Rep. Hans Dunshee, who was appointed House Appropriations Committee chairman. Lytton (D-Anacortes) will transition into the Finance Committee role based on a series of elections and appointments that could leave the spot open at the start of the next legislative session.
"I'm honored my caucus chose me for the position," Tharinger said. "Coming from local government, I understand how important the state's capital budget is in building infrastructure like schools, and creating jobs in communities throughout the state."
Lytton, who serves on the governor's McCleary plan work group to develop a K-12 funding plan as mandated by the Supreme Court, said her education funding experience meshes well with the job of Finance chair.
"Fully funding our education system is at the top of the Legislature's priority list," Lytton said. "Serving as Finance chair and as a member of the McCleary work group will help bring more insight to the discussion as we move forward."
"I'm pleased Kris and Steve are chairing these committees," House Speaker Frank Chopp said. "Their backgrounds and experiences make them well-suited to these jobs. Running fiscal committees is hard, complex work. I know they will serve the House and Washington state well."
Among other things, the Capital Budget Committee reviews requests for public building construction and repair and land acquisitions. It also considers funding to non-profits and local governments that provide housing and other infrastructure needs.
The Finance Committee handles state and local revenues, including tax rates, tax exemptions, and administration of the state's tax code.
---