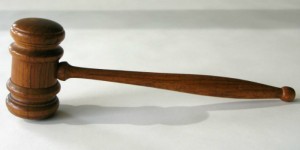 OLYMPIA – Rep. Kristine Lytton has been selected by her caucus to chair the state House of Representatives' influential Finance Committee.
Lytton (D-Anacortes) will transition into the Finance Committee role based on a series of elections and appointments that could result in the current chair moving to the state Senate. Lytton would then take the open spot at the start of the next legislative session.
Lytton was recently chosen by House leadership to serve on the governor's McCleary plan work group to develop a K-12 funding plan as mandated by the Supreme Court. Her education funding experience and leadership on the issue made her the right choice for both spots, according to House Speaker Frank Chopp.
"Kris's background makes her well suited to chair the Finance Committee," Chopp said. "Running a fiscal committee – especially in these tough budgetary times – is hard, complex work. I'm pleased she will be in such an important role for the House and for the state."
"Fully funding our education system is at the top of the Legislature's priority list," Lytton said. "Serving as Finance chair and as a member of the McCleary work group will help bring more insight to the discussion as we move forward."
Lytton currently serves as the Majority Floor Leader, as vice-chair of the Agriculture and Natural Resources Committee, and sits on the Education, Appropriations and Rules committees. She represents the 40th Legislative District, which includes San Juan County and parts of Skagit and Whatcom Counties.
The Finance Committee handles state and local revenues, including tax rates, tax exemptions, and administration of the state's tax code.
---