Dear Friends and Neighbors,
After a short and busy interim, the 2016 session is just around the corner. I have really enjoyed my time back in the district — the opportunity to spend time with my family, visit with friends, and meet with constituents has been refreshing. I've also been working hard to get prepared for next session, including participating in a number of task forces, drafting legislation, and building on my understanding of issues for our district and across the state. In addition, I am also working to transition into my new role as Chair of the House Finance Committee.
Tune In!
I recently had the opportunity to discuss school funding in Washington on our local radio show, Speak Up! Speak Out!, hosted by Jim Justice. During the segment, I address what's going on with the McCleary Plan Workgroup and where we're at in coming up with a solution that upholds our obligation to fully fund education. It was also a pleasure to be joined by Superintendents Laurel Browning of Burlington Edison School District; Carl Bruner of Mount Vernon School District; and Phil Brockman of Sedro-Woolley School District.
Tune in to find out what is and isn't happening on the McCleary Decision and No Child Left Behind, and the impact they have on our local school districts this Wednesday, November 11 at 5:00 p.m. The show rebroadcasts Sunday at 8:00 p.m. in Mount Vernon (KSVR 91.7 FM); Hamilton (KSVU 90.1 FM); and Friday Harbor (KSJU 91.9 FM). It will also be on in Whatcom County (KMRE 102.3 FM) on Sunday at 11:00 a.m., and in Olympia (KAOS 89.3 FM) on Thursday at 5:30 p.m. Online streaming is available at ksvr.org.
Out and About in the 40th
I often remind my fellow legislators that the 40th is one of the mo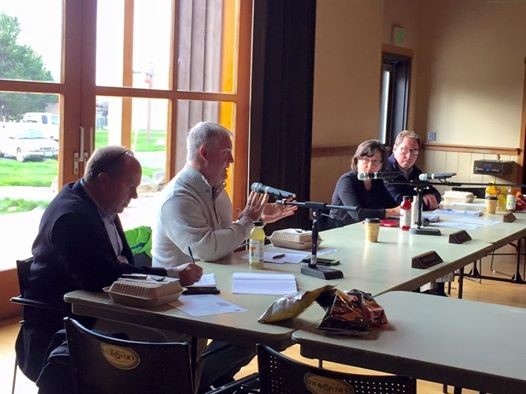 st beautiful districts in the state, and I've been taking every chance to enjoy the great community events and wonderful scenery. I want to thank everyone who has invited me to participate on panels and attend events. It's great being able to talk about the decisions being made in Olympia, and to hear your thoughts and opinions.
I'm always grateful when I'm invited to the islands, and I've made numerous trips since session concluded. Last week, Rep. Jeff Morris and I had the chance to attend a San Juan Council Meeting, Ferry Advisory Committee, and visit with island constituents.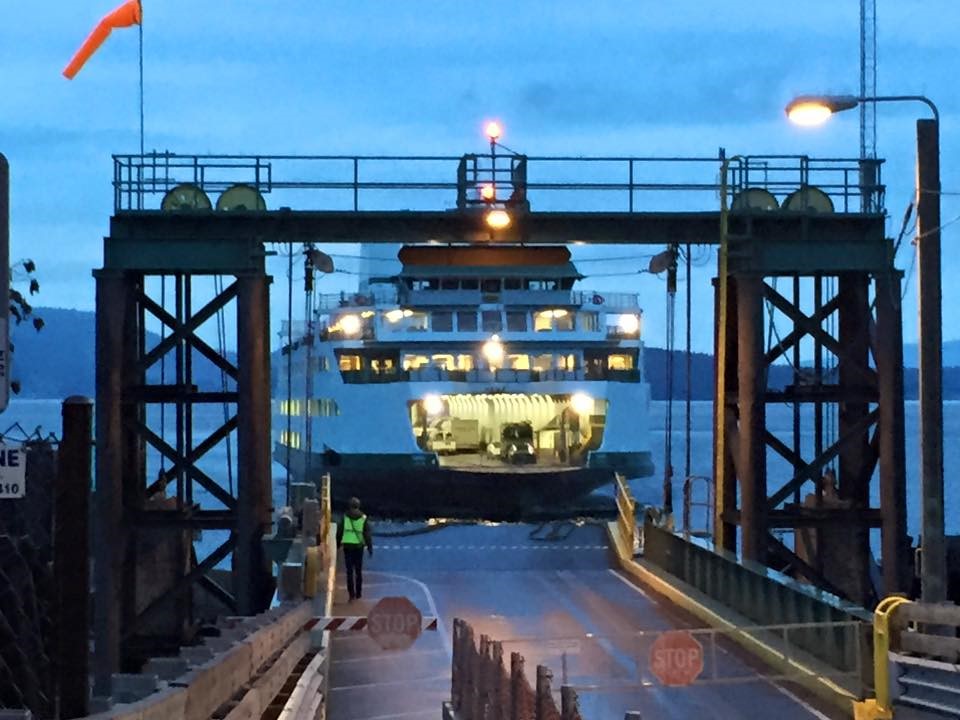 I hope you will continue to contact me to share your thoughts and questions as we approach the start of session.
As always, you can send me an email or call the office at 360.786.7800. And of course, please let me know if you'll be coming down to Olympia during the session!
Regards,

Kristine
---