Dear Neighbors,
I hope you enjoyed our wonderful summer weather. As we head into the fall and winter, my calendar is full of meetings with constituents, community groups, public officials, stakeholders and others regarding various issues in preparation for the 2016 legislative session.
Addressing testing of sexual assault examination kits
My focus includes continuing work on some of my bills from last session. As you may know, I sponsored HB 1068, relating to testing of rape kits. Under this bill, law enforcement must submit a request for testing to the crime lab within 30 days of receipt of a sexual assaul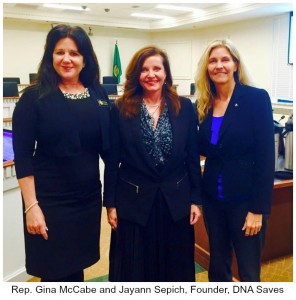 t examination kit. The new law also created a task force to review best practice models for managing all aspects of sexual assault examinations and for reducing the number of existing untested rape kits.
I am pleased to co-chair this bi-partisan effort, the Sexual Assault Forensic Evidence Best Practices Task Force (SAFE Best Practices Task Force), with my colleague, Rep. Gina McCabe.
Sexual Assault Kit Summit for Cities
I was pleased to be part of a small delegation from Washington State to attend the Sexual Assault Kit Summit for Cities in Memphis, Tennessee, last month to discuss how to address the backlog of rape kits in our cities.
Law Enforcement, prosecutors, victim advocates, sexual assault nurse examiners, public information officers, forensic laboratory personnel, and administration and elected officials from 11 cities across the country were invited.
It was amazing to hear from excellent experts and practitioners about the work other states are doing to lead this effort. We learned about best practices among the cities in evidence collection, victim notification, the use of forensic laboratories, investigation and prosecution, as well as resources available to help address the backlog.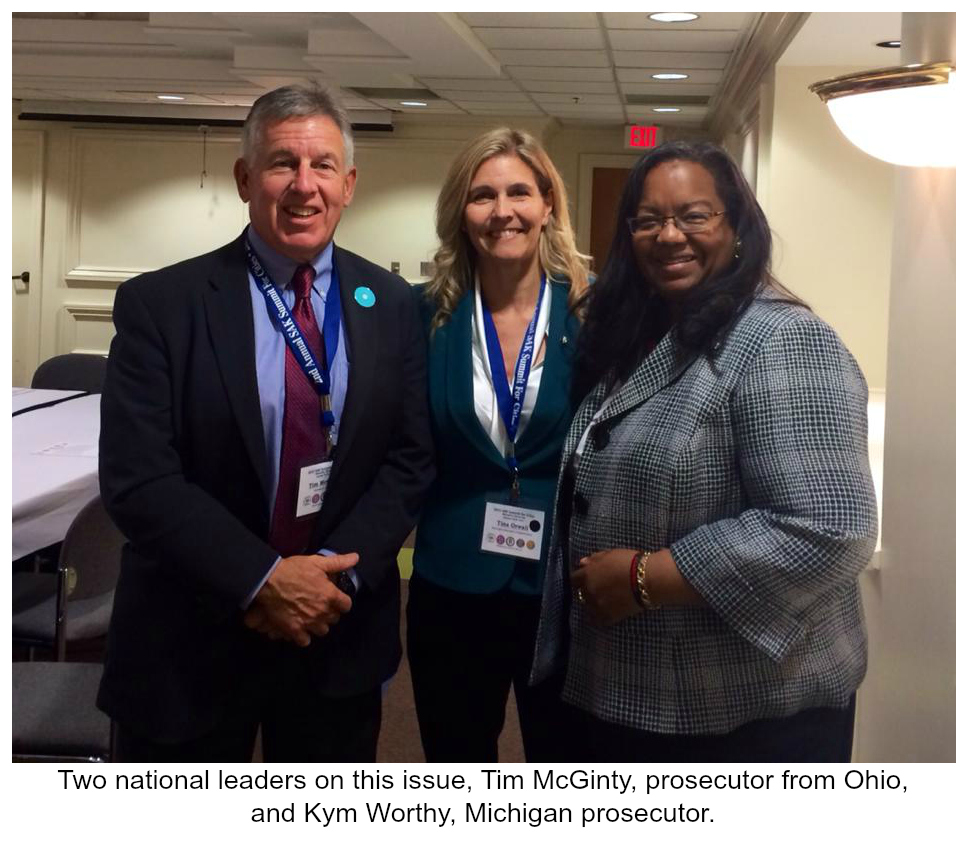 Social Justice Tour
I had an interesting opportunity to observe a sexual assault case at the Maleng Regional Justice Center, and experience the work of the King County Sexual Assault Resource Center (KCSARC) in talking with program staff from CourtWatch, a court monitoring system founded by KCSARC, and Legal Advocacy to get a sense of what clients experience when they participate in the justice system.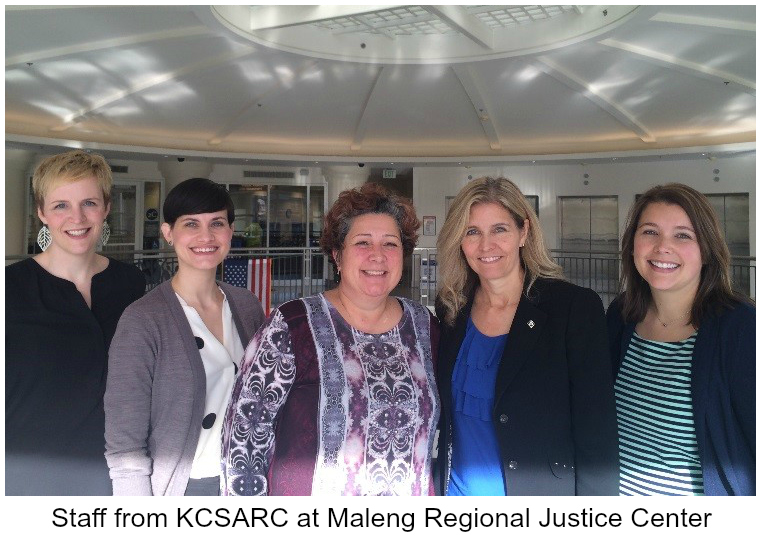 Veterans Day Ceremony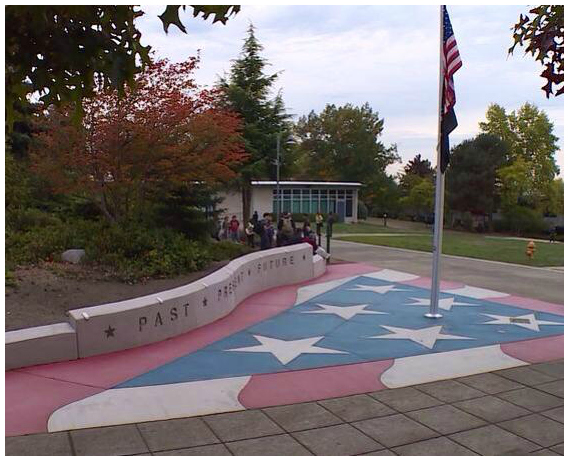 I was honored to be a guest speaker at the Veterans Day Ceremony at Highline College, and to recognize and thank those who have served our country and discuss how college staff and educators can support veterans in higher education. I spoke about my bill which creates a Task Force on Mental Health and Suicide Prevention at the higher education institutions, HB 1138, to determine what policies, resources, and technical assistance are needed to support the institutions in improving access to mental health services, and improving suicide prevention responses. In a Washington State Department of Health death review study, 23 percent of people who die by suicide are men and women who have served our country.
I was very inspired by Kendall Evans, a veteran attending Highline College, who raised private funds to revive the Veterans Memorial Plaza so all veterans would feel supported on campus.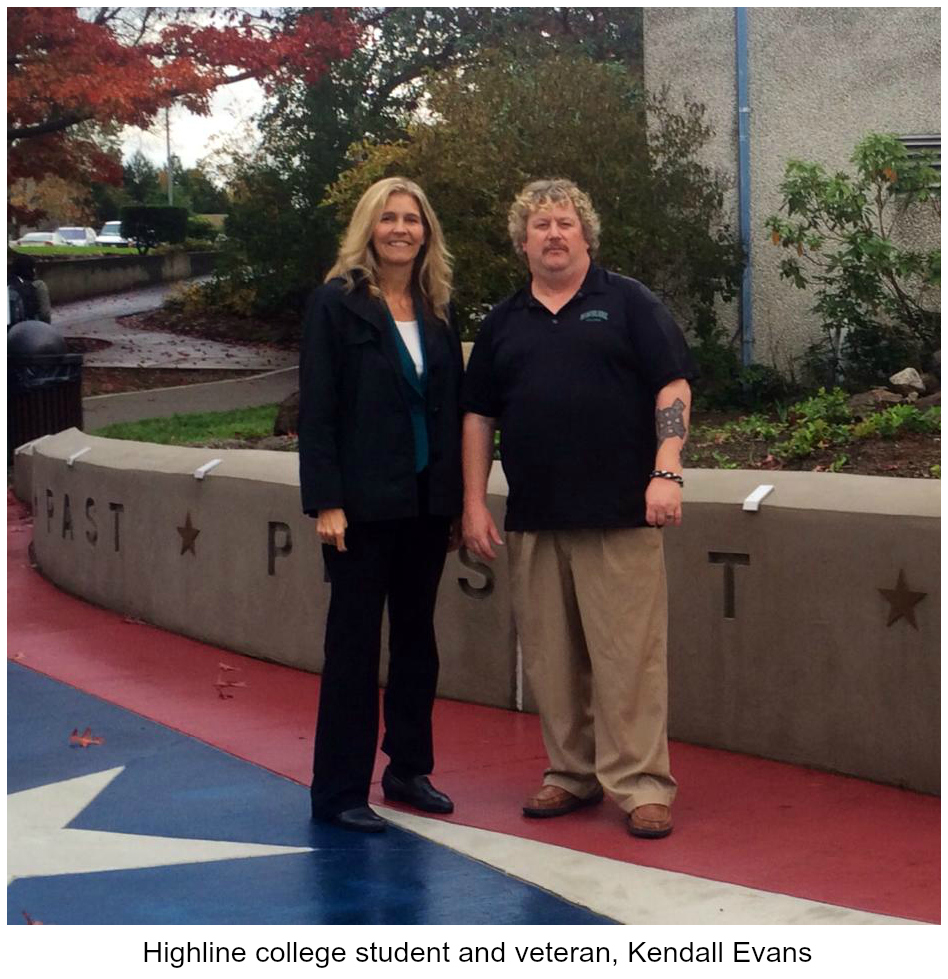 Warm wishes to you and yours for a Happy Thanksgiving!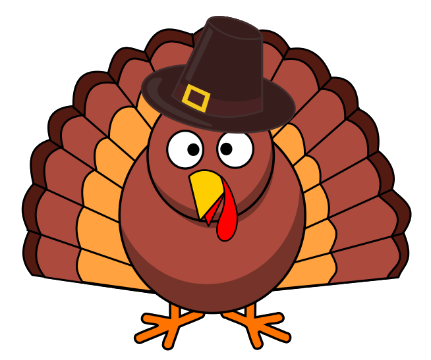 Sincerely,

---