Hello and Happy New Year!
We are back in session in Olympia and I'm ready to pick up where we left off last year.
As you know, we passed a transportation package that, in addition to providing multi-modal solutions, will also provide hundreds of jobs for Snohomish County. I was also pleased to sponsor the house version of the Sudden Cardiac Arrest Bill that passed, assuring that parents and coaches are well aware of the symptoms of cardiac arrest in our student athletes. And I sponsored the House version of the Tribal History Bill, assuring that Washington State students understand the history of our First Nations.
This year I will continue working on several bills, including the College Bound Scholarship, and the Family Engagement Coordinator Bill. While these bills passed the House last session, they remain in the pipeline for approval in the Senate.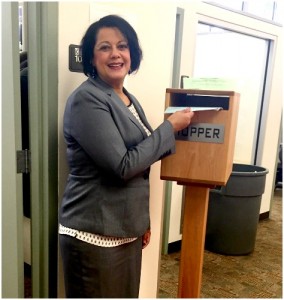 Regarding school counselors, I will keep working on House Bill 1900, introduced last year, which helps prioritize safe learning environments for all students.
Today I also introduced House Bill 2381. Under this legislation, a task force would review the projected need of school districts for each category of school counselors, social workers, and psychologists; the current capacity of the state for meeting this need; and alternative routes and preparation programs to continue to address the social and emotional needs of our students.
Another measure I will be working on aims to protect the community from pesticides. My bill will require pesticide applicators to provide a two hour notification in both English and Spanish, a list of the pesticides they will use, record-keeping of all pesticide applications, and a monthly report to the DOH, which will then make that information available to the public. Improper use of pesticides is a public safety issue and I hope my legislation makes a difference.
In early December, the Every Student Succeeds Act (ESSA), a rewrite of the No Child Left Behind law was approved by Congress and signed by President Obama. I believe ESSA is a step in the right direction and will be instrumental in helping states and local communities to focus on equity and accountability instead of school punishment. This bill changes the role of the federal government in education and gives greater responsibility to our state and local communities to drive our K-12 education system.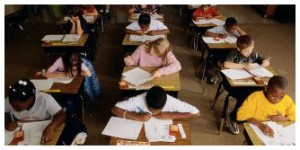 While states are still required to test students, we should see a reduction in the number of tests currently given. The bill provides more flexibility for states to adopt policies and accountability systems that work for their specific communities. This new approach will move away from teaching to the test or using a one-size fits all model, and provide opportunities to identify the specific needs of students and addressing those needs for each community. I am confident that ESSA can lead to significant improvements in our education system and better educational outcomes for students.
Back in the fall I was appointed as Co-chair of the Educational Opportunity Gap Oversight and Accountability Committee (EOGOAC). One of the primary responsibilities of the committee is to provide recommendations to address the opportunity gap in our education system. Last session Representative Sharon Santos re-introduced the Education Opportunity Gap Bill, which I was proud to co-sponsor. This bill outlines various policies and procedures to implement recommendations from the EOGOAC, such as reducing the length of time students are excluded from school due to suspension and expulsion and provide students support for re-engagement plans, as well as strengthen student transitions at each stage of the education development pathway. The bill also addresses other critical issues such as family engagement, the importance of the dis-aggregation of student demographic data, and teacher recruitment.
I look forward to continue representing our district. It truly is an honor and a pleasure to serve you in the Washington State House of Representatives.
I'll keep you updated and informed on the major issues I'm working on in the Legislature as well as other issues impacting our community in the 21st District.
Please feel free to contact me anytime with questions, and to share your thoughts or concerns.
Sincerely,

---